Shots Fired at Funeral of Late Haitian President Moise, No Information on Injuries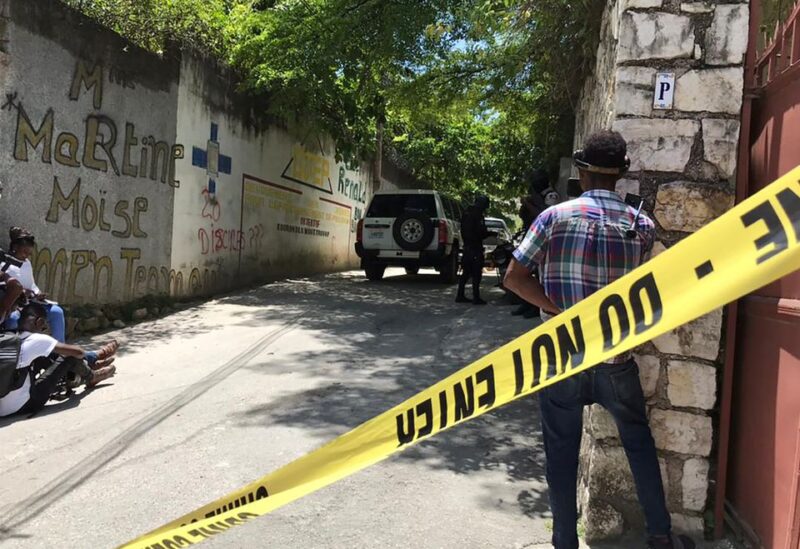 The head of state was killed on 7 July when gunmen attacked his residence in the Haitian capital late at night. His wife was injured during the assault, which authorities say was conducted by a group of mainly foreign mercenaries.
Shots have been fired at the funeral of Haitian President Jovenel Moise, Reuters reported, citing witnesses. Sounds resembling gunfire occurred soon after the event began, witnesses told the outlet. Foreign guests, which included a delegation from the United States and UN officials, were hurried to their vehicles. There have been no reports of injuries.
Reports say that shots may have been fired by law enforcement personnel who were trying to disperse protesters that have been demonstrating outside the funeral, calling for justice for the assassinated president. Reuters writes that witnesses smelled tear gas.
Angry protests over Moise's death have been ongoing in the country, with the biggest being held in his hometown Cap-Haitien, where demonstrators burned tyres and blocked roads. Many protesters vented their anger at the authorities, accusing them of failing to protect the president.
As mentioned earlier, Moise was killed on 7 July in his private residence. According to some reports, the attackers stormed their way into the building, while other reports suggest that the gunmen were disguised as US Drug Enforcement Administration agents, a ruse that helped them get into the building without resistance from the president's security.