Singapore PM warns of risk of U.S.-China miscalculation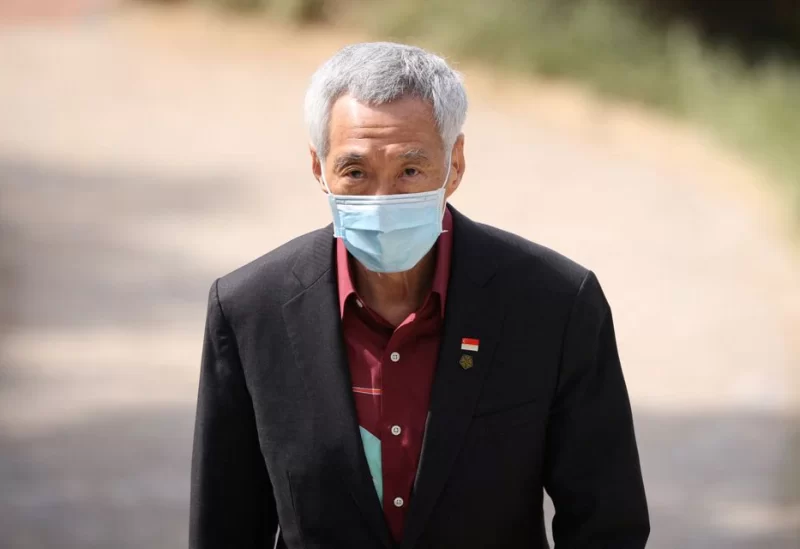 Singapore Prime Minister Lee Hsien Loong cautioned on Monday of the risk of miscalculation in the Taiwan Strait, which he said was unlikely to reduce soon due to deep distrust and limited dialogue between the US and China.
Lee said in a televised address ahead of the city-national state's day on Tuesday that Singapore will be buffeted by the region's heated competition and conflict, which should prepare for a future that is less peaceful and stable than it is now.
Lee stated that economic issues are more imminent, and that Singapore's outlook has "clouded substantially," adding that the government would implement further measures to help people cope with rising costs in the coming months.
Singapore's inflation has risen to more than a decade high in recent months, prompting the central bank to tighten monetary policy in an off-cycle measure to combat the cost pressures.
The city-state had previously proposed an assistance package aimed mostly at lower-income groups in order to help reduce increasing living costs caused by inflation and rising energy prices.
"The globe is unlikely to return anytime soon to the low inflation levels and interest rates that we have enjoyed in recent decades," he said, adding that the 5.5-million-person country must prepare forward and restructure industry, update skills, and increase productivity.