Sisi: Partnership with Saudi Arabia Is Strategic, Constructive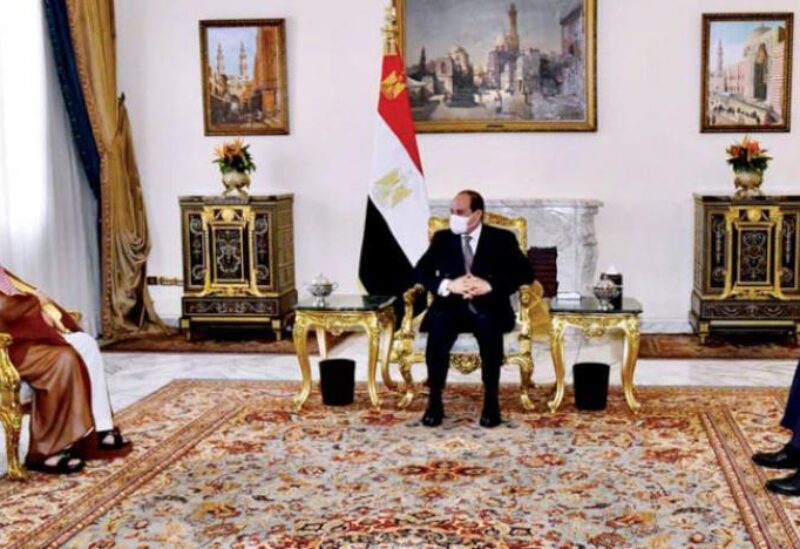 Egyptian President Abdul Fattah al-Sisi underscored on Monday the strength and depth of the historic relations between his country and Saudi Arabia.
Sisi received in Cairo Advisor at the Royal Court and Chairman of the Board of Directors of the Saudi General Entertainment Authority Turki bin Abdulmohsen Al Al-Sheikh.
The president stressed that the partnership between Saudi Arabia and Egypt was strategic and constructive on all levels, citing cooperation between their government agencies and private sectors.
Al-Sheikh relayed to Sisi the greetings of Custodian of the Two Holy Mosques King Salman bin Abdulaziz and Crown Prince Mohammed bin Salman, Deputy Prime Minister and Minister of Defense.
In a statement, Sisi said that relations between Riyadh and Cairo are constantly developing and yielding positive and fruitful results in terms of development, the economy, investment and recreation.
The Saudi and Egyptian leaderships and governments are always seeking more communication, consultations, coordination and cooperation to strengthen the bonds of friendship between their countries and peoples and overcome any challenges that may arise, he went on to say.
He added that both sides were eager to expand their partnership and speed up the achievement of common goals.