Six shot, two dead in another shooting in Louisville, Kentucky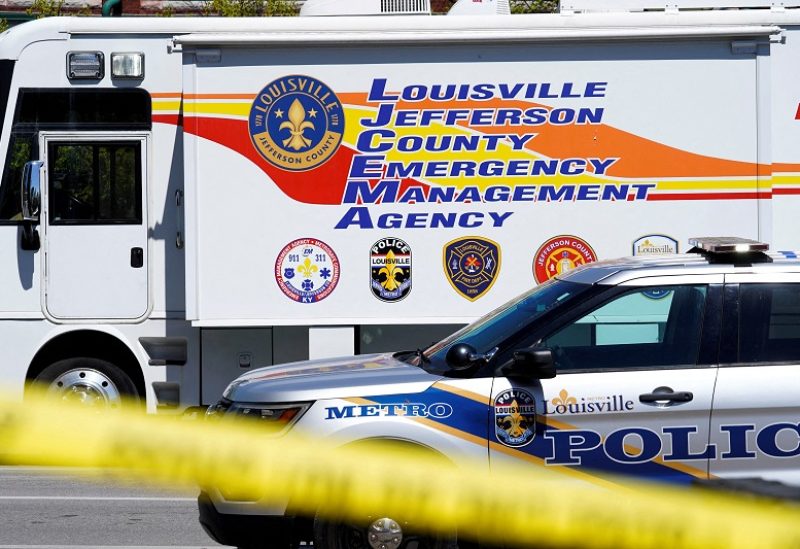 On Saturday night, the United States experienced yet another tragic day as multiple shooting incidents were reported from various locations across the country. In Louisville, Kentucky, a shooting resulted in the loss of at least two lives and left four others injured. The incident took place at Chickasaw Park around 9 pm, where a large gathering of hundreds of people had assembled. Notably, this location is merely five miles away from the Old National Bank, which was the site of a mass shooting just six days prior.
LMPD assistant chief Lt. Paul Humphrey said that two people had died, while one of the injured is in a critical condition. It is now known how many shooters were involved in the incident.
On Monday, an ex-employee of the Old National Bank employee Connor Sturgeon killed five of his coworkers.
Alabama
In another mass shooting, at least four people died following a shooting at a birthday party in Dadeville, Alabama, on Saturday. The shooting occurred at 10:30 pm and according to local news outlet WRBL, at least 20 people were shot at and sustained injuries. The injured were transported to local hospitals.
The shooting happened at the Mahogany Masterpiece dance studio in Dadeville where a Sweet 16 birthday party was taking place. Local reports suggest that most of the victims are teenagers.
In a third shooting on Saturday night, two people were injured on Lincoln University's campus in Philadelphia. The police said that the incident happened at about 10 pm during a "Yardfest" event at the Chester County school. A gun was discharged, following which two people, who were reportedly not students at the university, were injured.
"During Lincoln University's annual Yardfest celebration, tonight, a gun was discharged causing two non-fatal injuries. The injured have been transported to the hospital. Campus Police with the assistance of state and local agencies are securing the campus and further investigating the incident," said Lincoln University president, Brenda Allen, in a statement
The school was locked down following the shooting.
Minnesota
Multiple law enforcement officers were shot in western Minnesota while responding to a domestic dispute call on Saturday night, the Pope County Sheriff's Office said. One of the deputies died of his injuries, while another deputy and an officer were injured. Officers from the Starbuck Police Department and Pope County Sheriff's Officer answered calls from a residential address in Cyrus.
While at the scene, one officer from the Starbuck police and two deputies from the sheriff's office were injured in the gunfire, according to the post. One of the injured deputies was hospitalised and later succumbed to the injuries. The other deputy was released after being treated, while the officer didn't need to be hospitalised.