Slovak SMER party's lead shrinks as rival PS jumps before Sept 30 election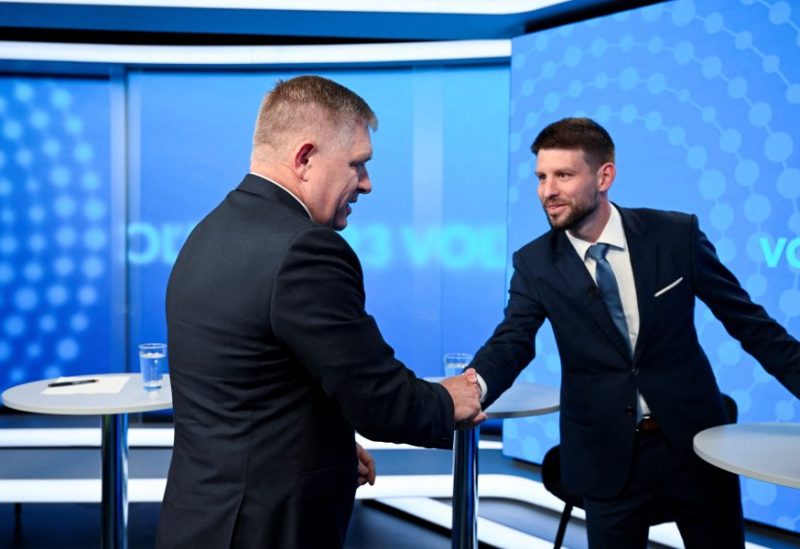 The latest survey conducted by the IPSOS agency, released on Wednesday, showed that the liberal challenger Progresivne Slovensko was gaining ground on the Slovak opposition party SMER-SSD, led by former prime minister Robert Fico.
Support for SMER-SDD was 20.6% compared to 19.8% for Progresivne Slovensko (Progressive Slovakia – PS) in the poll, which was conducted for the news website www.dennikn.sk between September 22 and September 25. From a survey conducted between September 15 and September 19, PS increased by 2.6 percentage points, while SMER-SSD increased by 0.3 percentage points.
The poll showed eight parties would win seats in the parliament. However, none would secure a majority and would need to rely on partners to rule. How coalition building could develop was far from certain.
Slovaks head to the polls earlier than planned after a centre-right coalition government collapsed last year and a caretaker government took over in May.
Illegal migration and Slovakia's support for Ukraine have been among top issues for parties campaigning, with Fico looking to return his SMER-SSD party to power with pledges to defend national interests and end military support for Kyiv.
That would be a shift in policy that Progressive Slovakia leader Michal Simecka has warned could push the country into isolation. He has promised to maintain support for Ukraine as it fights a Russian invasion, in line with EU and NATO partners.