Slovakia gets US helicopter offer after sending jets to Ukraine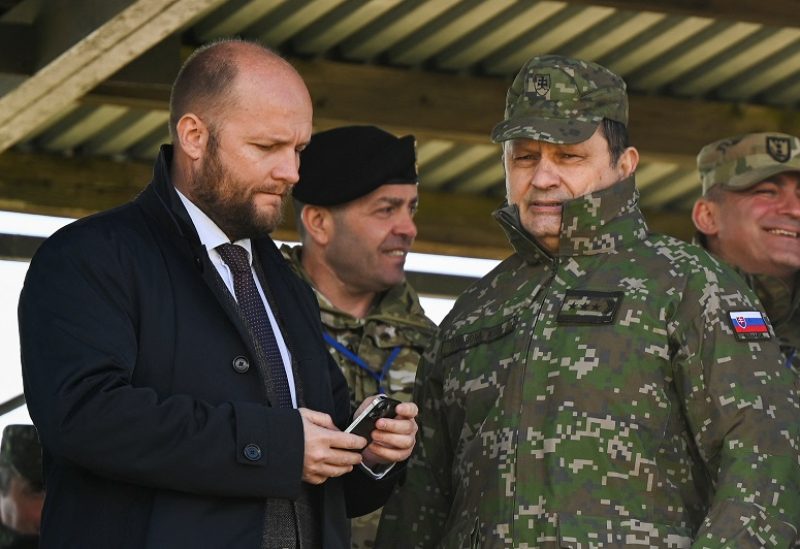 Slovakian Defence Minister Jaroslav Nad said on Wednesday, that the United States has offered to sell Slovakia 12 new Bell AH-1Z Viper helicopters at a two-thirds discount after Bratislava sent its retired MiG-29 fighter jets to Ukraine.
Nad said his government still had to approve the deal under which it would pay $340 million over three to four years for a package worth more than $1 billion.
The remainder would be covered under the US Foreign Military Financing programme, Nad said in a post on Facebook.
The deal includes parts, training and more than 500 AGM-114 Hellfire II missiles, he said.
"This offer is hugely advantageous and will significantly increase Slovakia's defence potential," Nad said.
Slovakia, a NATO member on the military alliance's eastern flank, currently has no combat helicopters.
It retired its fleet of MiG jets last summer and has relied on central European neighbours the Czech Republic, Poland, and Hungary for air defence support.
Last week it became the second of Ukraine's allies, after Poland, to provide fighter jets, which Kyiv believes are crucial to repel Russia's year-long invasion.
Slovakia will also supply part of its KUB air defence system.
Alongside the offer of US equipment, Slovakia will receive 250 million euros ($269 million) in European Union compensation, Nad said.
Nad said the helicopter offer was partly due to its support for neighbour Ukraine and also indirect compensation for the delayed delivery of F-16 fighter jets which the country ordered in 2018 that are now due to arrive in 2024.