Snowstorm shuts schools and shops, disrupts traffic in Athens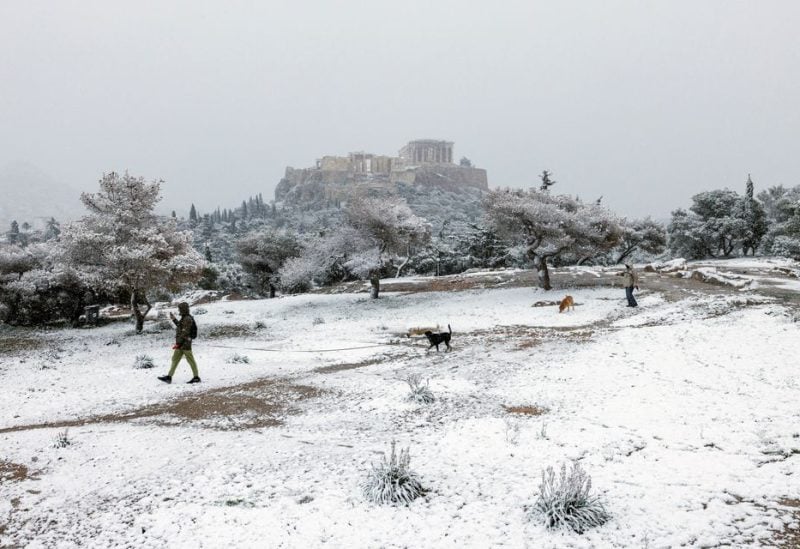 On Monday, the Greek capital's schools and businesses were closed due to a heavy snowstorm and bitterly cold temperatures, and many public services and enterprises switched to remote working.
As storm Barbara swept the nation, blanketing Athens, traffic was stopped on some major thoroughfares and a national motorway connecting Athens to central Greece.
Additionally, a few metro stations near the city's international airport were closed, and trains to Thessaloniki in the north were suspended.
Authorities urged the public to avoid non-essential travel.
Fire brigade rescue crews had evacuated four people whose car was stuck in the snow in the Athens suburb of Aspropyrgos, according to state TV ERT.
The cold snap was expected to last until Tuesday, gradually affecting eastern and southern regions, including the island of Crete.
Heavy snow is rare in the Greek capital but the country has now been hit by extreme weather for a third consecutive winter. Until Monday's snow, winter in Greece has been unusually mild so far this year.
A year ago, thousands of people were evacuated from the capital's major ring road; some left their cars behind and went on foot or sought refuge at the airport, while others were left stranded in the bitter cold for hours.