South Africa violence: Troop numbers on streets increase to 25,000 amid looting – and more could be deployed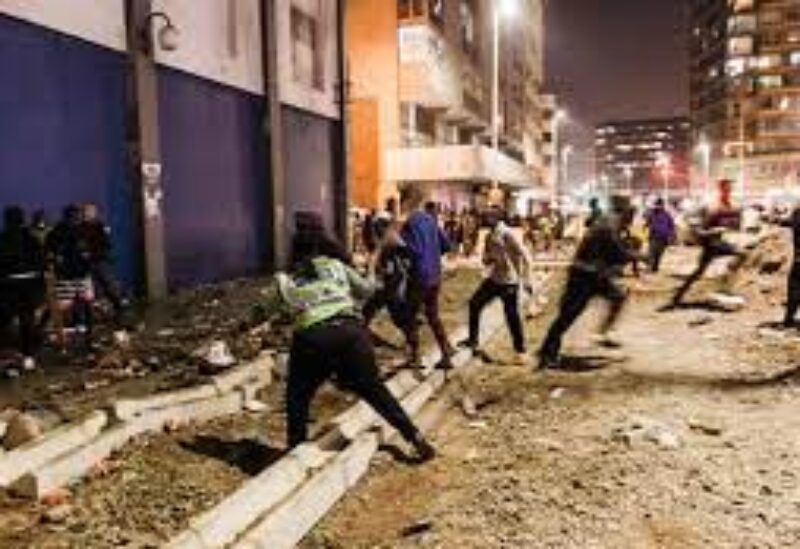 25,000 South African troops are deployed on the streets of South Afarica, as the army and police struggle to quell days of looting and violence. Meanwhile, President Cyril Ramaphosa is considering boosting troop numbers even more, as at least 72 people have been killed in the worst unrest in the country for years.
And some citizens are arming themselves to protect their property and businesses from the rampage, which has hit two of South African's nine provinces – KwaZulu-Natal, where Durban is located, and Gauteng, which includes Johannesburg.
In the Mobeni area of Durban, several food warehouses and a rice depot have been "invaded" and "ransacked", according to Sky News correspondent John Sparks. He described the scene as "absolute chaos" and "out of control" as looters have been "carting off" what was inside the facilities.
Advertisement
He said they had brought cars and trucks to fill up their vehicles with what they could get their hands on.
There has been mass looting and rioting in multiple locations in the city and elsewhere in the country, including in some areas of Johannesburg, such as Vosloorus.