South Africa's national assembly entirely destroyed by fire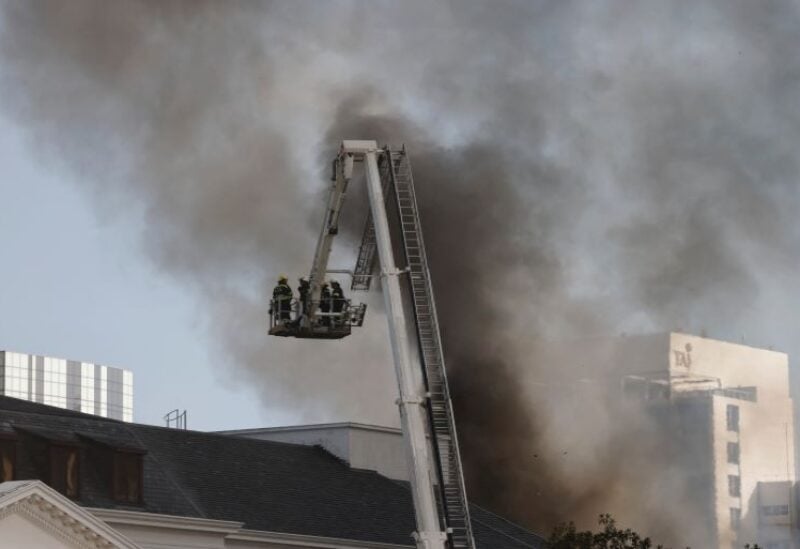 According to a spokeswoman, a large fire in South Africa's buildings of parliament in Cape Town has "burned down" the whole National Assembly, where elected lawmakers sit.
"The whole chamber where the members sit… has burnt down," Moloto Mothapo said, adding that the fire had not yet been put out.
The ancient structure holds a collection of rare literature as well as the original copy of "Die Stem Suid-Afrika," the former Afrikaans national anthem used under apartheid, which was already damaged.
The cause of the fire is unknown, but an inquiry has been launched and one person has been detained.
Earlier on Sunday, President Cyril Ramaphosa told reporters on the scene that an arrest had been made.
"Someone has been detained and is being questioned right now," he said.
The fire began at 0300 GMT Sunday in the oldest wing of the parliament before spreading to newer areas of the building that are presently in use.
The initial firemen on the site fought the flames for many hours before being forced to retire and ask for reinforcements.
Later, 70 firemen were dispatched, with some using a crane to pour water on the blaze.