South Korea claims there are talks with US on nuclear assets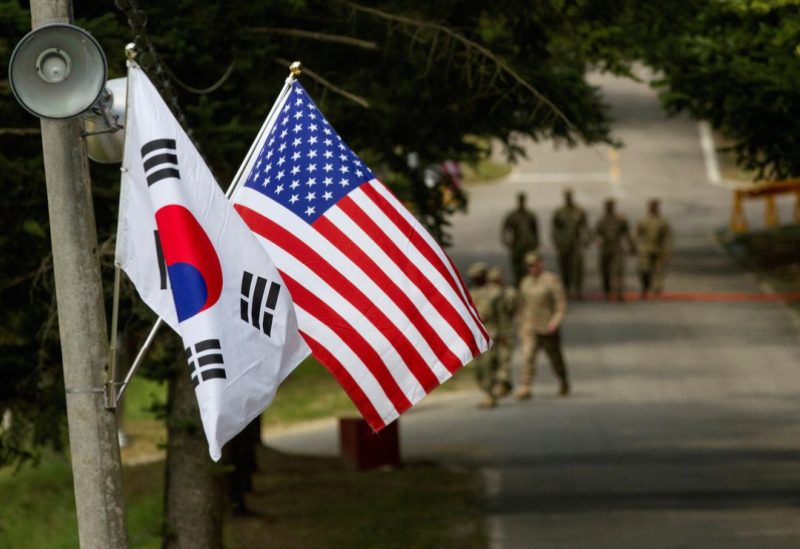 After US President Joe Biden denied that any such talks were underway, Seoul doubled down and maintained it was discussing South Korea's role in the implementation of US nuclear assets with Washington.
The two countries "are discussing an intel-sharing, a joint planning and subsequent joint execution plans over the management of US nuclear assets in response to North Korea's nuclear (threats)," said Kim Eun-hy, the top advisor for press affairs to South Korean President Yoon Suk Yeol.
The incident comes at a time when South Korea is looking for a greater security commitment from the US following a series of provocations from North Korea. These included drone incursions in South Korean airspace and a record number of missile tests, of both short and inter-continental range. Pyongyang is displeased with the military drills involving the US, South Korea and Japan
A newspaper, on Monday, quoted South Korean President Yoon Suk Yeol saying that Seoul and Washington were pushing for joint planning and training around America's nuclear weapons and that the US had reacted positively to it. Responding to a reporter who asked to confirm this statement, Biden said "no".
However, the White House National Security Council later said Biden and Yoon have "tasked their teams to plan for an effective coordinated response to a range of scenarios, including nuclear use by North Korea." A senior official within the Biden administration also confirmed that the US and South Korea are expected to hold exercises soon to chart out a potential joint response to several scenarios, including the nuclear threat from North Korea.
Political analysts such as Moon Seong Mook from the Korea Research Institute of National Strategy said Yoon was likely referring to previous agreements of a more coordinated approach to dealing with Pyongyang
"South Korea isn't a nuclear state so it won't be likely South Korea jointly using US nuclear weapons. But the wording (in the November agreement) meant that South and the US would consult on the operations of US nukes from the planning stage until the training stage," said Moon, who is also a retired brigadier general.