South Korea-US to hold tabletop exercise; North Korea threatens action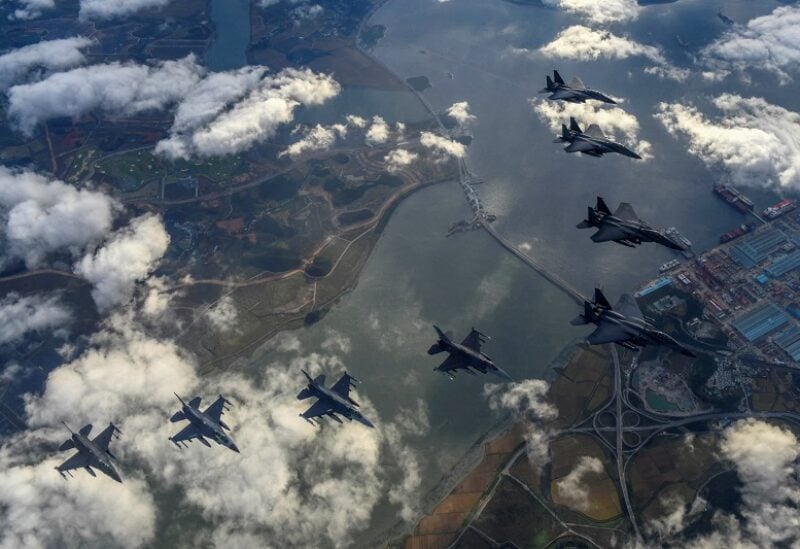 In response to North Korea's potential use of nuclear weapons, South Korea and the United States are planning to stage a tabletop exercise next week to work towards preparing a joint strategy. The North has been carrying out missiles launches, including potential intercontinental ballistic missiles (ICBMs), which has worried the South and US. South Korea's Defense Ministry said Friday that the exercise will be led by the alliance's high-level Deterrence Strategy Committee and will be conducted on February 22 at the Pentagon. It will comprise senior defence policymakers from both sides, Seoul's defence ministry said.
Meanwhile, North Korea threatened on Friday an "unprecedentedly persistent, strong" response to the US-South Korea annual military exercises. The North's foreign ministry slammed the United States for stoking tensions and of using the UN Security Council (UNSC) as "a tool for illegal hostile policy" to pressure Pyongyang.
North Korea had "refrained from any special military action" this year except for regular activities, a statement by North's foreign ministry said. "If it is the US option to show its muscle and counter everything with muscle, the same is true of the DPRK's option," the ministry said in a statement carried by state media KCNA. DPRK refers to the Democratic People's Republic of Korea.
"In case the US and South Korea carry into practice their already-announced plan for military drills which the DPRK … regards as preparations for an aggression war, they will face unprecedentedly persistent and strong counteractions," the statement said.
North's statement came less than two hours after South Korea and US joint tabletop exercises next week. North Korea fired intercontinental ballistic missiles (ICBMs) this year that could strike anywhere in the United States. It has also resumed preparations for its first nuclear test since 2017.
This is the first time that such exercises are being held since both sides agreed last year to hold them annually. On February 23, the officials will visit the Kings Bay naval base in Georgia that houses key nuclear submarines.
"With a focus on North Korea's nuclear threats, both sides will have in-depth discussions on various measures to strengthen US extended deterrence, including information sharing and consultation procedures," the ministry said in a statement.