South Korea, US to share nuclear planning to deter North Korean threat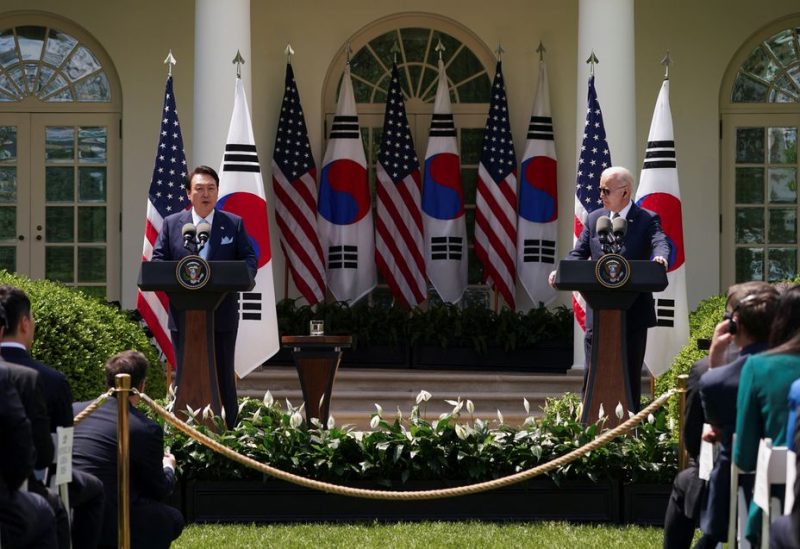 The United States on Wednesday pledged to give South Korea more insight into its nuclear planning over any conflict with North Korea amid anxiety over Pyongyang's growing arsenal of missiles and bombs.
The announcement, which included a renewed pledge by Seoul not to pursue a nuclear bomb of its own, emerged from White House talks between U.S. President Joe Biden and South Korean leader Yoon Suk Yeol that covered issues including North Korea, semiconductor chips and trade, and the Ukraine war.
At a joint news conference, Yoon said he and Biden had agreed on steps to strengthen South Korea's defenses in response to the threat posed by North Korea.
"Our two countries have agreed to immediate bilateral presidential consultations in the event of North Korea's nuclear attack and promised to respond swiftly, overwhelmingly and decisively using the full force of the alliance, including the United States' nuclear weapons," Yoon said.
Biden reiterated the U.S. offer to North Korea to hold talks over its nuclear and missile programs, which has been ignored by North Korean leader Kim Jong Un.
North Korea's mission to the United Nations did not respond to a request for comment.