South Korea's president receives honor guard welcome upon arrival in UAE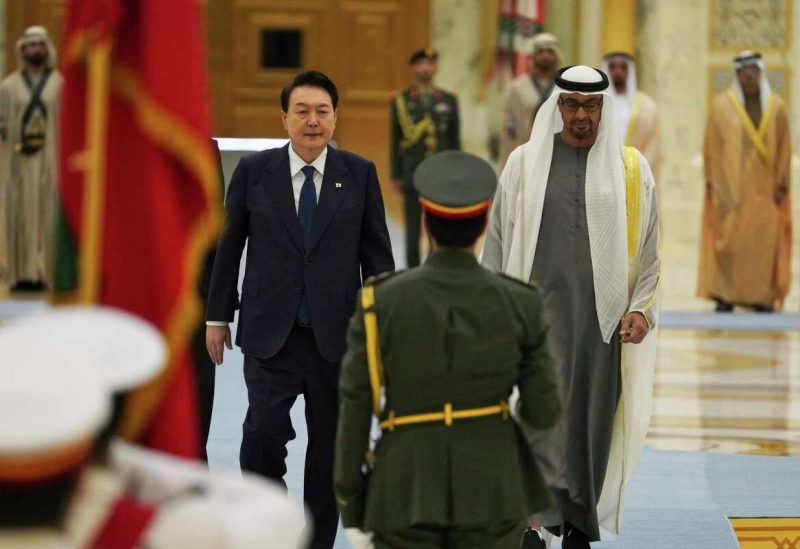 Yoon Suk Yeol, the president of South Korea, began a multi-day official visit to the United Arab Emirates on Sunday.
According to state news agency WAM, UAE fighter jets flew alongside the South Korean president's aircraft as it entered the country's airspace to welcome visitors.
Yeol received an honor guard welcome upon his arrival in Abu Dhabi on Saturday accompanied by First Lady Kim Keon-hee. He was welcomed with an official reception ceremony, during which UAE President Sheikh Mohamed bin Zayed accompanied him.
The ceremony included a performance of the Korean national anthem, followed by 21-artillery rounds fired, and guards of honour lining up to salute the distinguished guest, WAM reported.
On Sunday, Sheikh Mohamed received Yeol at Qasr Al Watan, WAM stated. The South Korean leader will hold talks with Sheikh Mohamed Bin Zayed to discuss bilateral relations and ways to enhance cooperation.
He will also attend the Abu Dhabi Sustainability Week, which runs from January 14 to 19, and visit key development projects during his trip.