Southern Gaza in Israel's sights as world leaders seek pause in fighting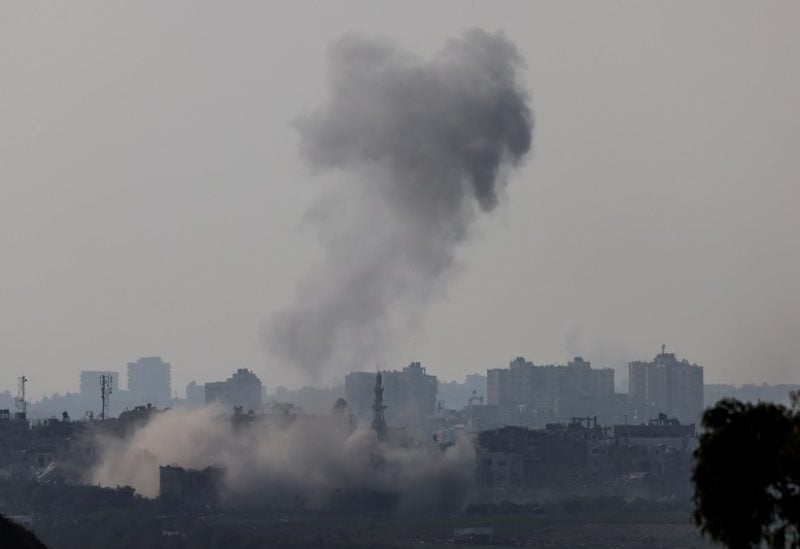 After one of the worst days for Palestinians since the conflict began, Israel's military increased its bombing of southern Gaza overnight amid pleas from around the world for a ceasefire to allow aid enter the enclave and avert many more casualties.
Health officials in Gaza reported on Wednesday that hundreds of thousands of Palestinians had fled to the south after Israel threatened to bomb the north in an effort to eliminate Hamas militants who had gone on a killing rampage in Israel on October 7. Since then, thousands more people have died in the south.
One strike brought down several apartment buildings in Khan Younis. "This is something not normal, we have not heard something like this before," resident Khader Abu Odah said.
Palestinian anger over the killings has been increased by a sense of betrayal as many of those who obeyed the order to move south are also being killed. The Israeli military says that Hamas, which rules Gaza, has entrenched itself among the civilian population everywhere.
Israel said strikes on Gaza over the previous 24 hours had eliminated Hamas operatives including the head of the Hamas battalion for southern Khan Younis, Tayseer Bebasher.
Tunnel shafts, command centres, weapons caches and launch positions were targeted, as well as a cell of Hamas divers trying to enter Israel by sea near Kibbutz Zikim, the military added.