SpaceX Dragon spacecraft, carrying UAE astronaut docks with International Space Station after technical issue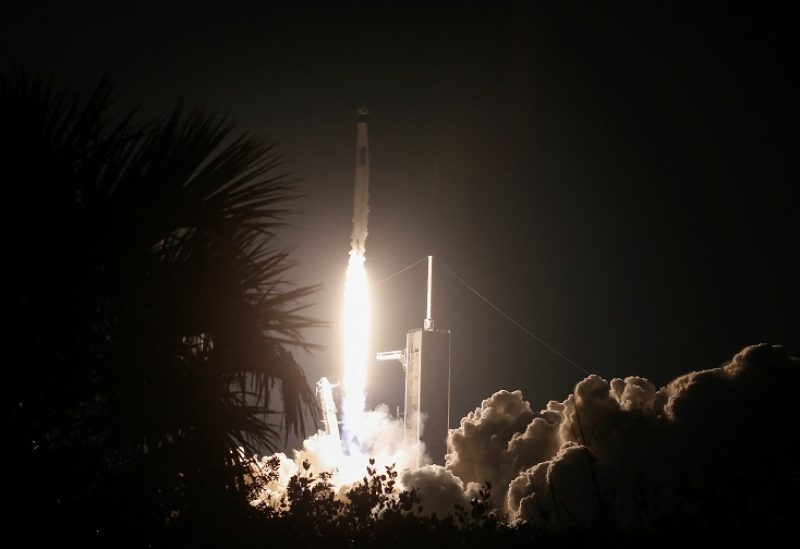 NASA reported on Friday, that Space X Crew 6 encountered a software problem minutes before docking with the International Space Station (ISS)
SpaceX Crew 6 mission docked at the ISS approximately 24 hours since its launch on Thursday.
On board Crew 6 is Emirati astronaut Sultan Al-Neyadi who is the second Arab to carry out lengthy space mission.
The Crew-6's Dragon capsule, named Endeavour, lifted off at 12:34 a.m. EST on Thursday March 2, 2023, from NASA's Kennedy Space Center in Florida.
The first attempt to launch them was called off Monday at the last minute because of a clogged filter in the engine ignition system.
They will replace a US-Russian-Japanese crew that has been up there since October. The other station residents are two Russians and an American whose six-month stay was doubled, until September, after their Soyuz capsule sprang a leak. A replacement Soyuz arrived last weekend.
Al-Neyadi, a communications engineer, served as backup for the first Emirati astronaut, Hazzaa Al-Mansoori, who rode a Russian rocket to the space station in 2019 for a weeklong visit. The oil-rich federation paid for Al-Neyadi's seat on the SpaceX flight.
Saudi Prince Sultan bin Salman was the first Arab in space, launching aboard shuttle Discovery in 1985. He was followed two years later by Syrian astronaut Muhammed Faris, launched by Russia. Both were in space for about a week.