"Spanish Minister Calls on European Countries to Sever Relations with Israel."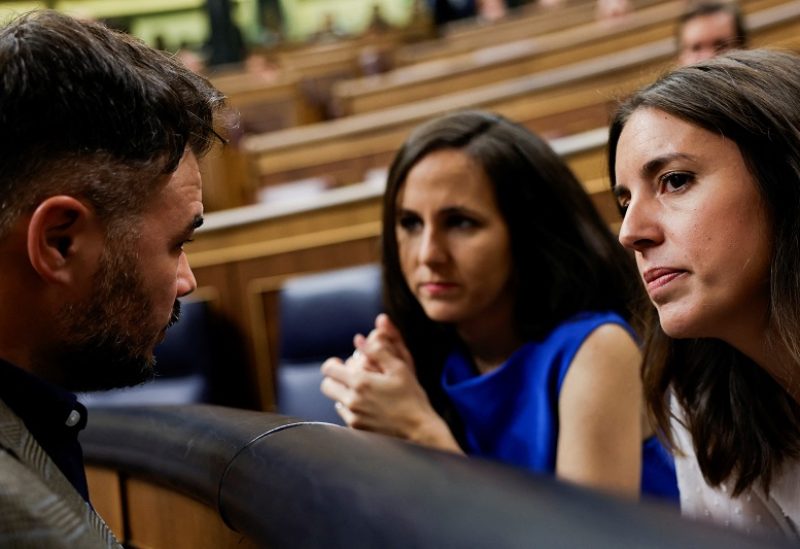 "The Spanish Acting Minister of Social Rights, Ione Belarra, called on European countries to sever diplomatic relations with Israel and take several punitive measures against it due to its bombing of civilians in Gaza.
Belarra said in a post on her official account on the 'X' platform, 'Let's take action, it is still possible to stop the genocide.'"
Belarra called on European countries to take four measures against Israel, which are:
"Sever diplomatic relations with it."
"Impose economic sanctions similar to those imposed by the West on Russia."
"Ban the export of weapons to Israel."
"Refer Israeli Prime Minister Benjamin Netanyahu and all other political leaders who bombed civilians in Gaza to the International Criminal Court."
Hundreds of Hamas fighters infiltrated Israeli areas from the Gaza Strip on October 7, accompanied by the launch of thousands of rockets towards Israel.
The attack resulted in the deaths of 1,400 people, mostly civilians, according to Israeli authorities.
Hamas is said to be holding over 200 hostages, including foreigners, according to Israel.
Since the attack, Israel has been carrying out airstrikes and artillery shelling in the Gaza Strip, where the death toll has risen to 6,546, most of whom are civilians, including 2,704 children, according to the Gaza Ministry of Health.
Israel has called up around 360,000 reservists and mobilized its troops at the Gaza border in preparation for a ground offensive.