Strange timing? Trump's hush-money trial to start just months before 2024 elections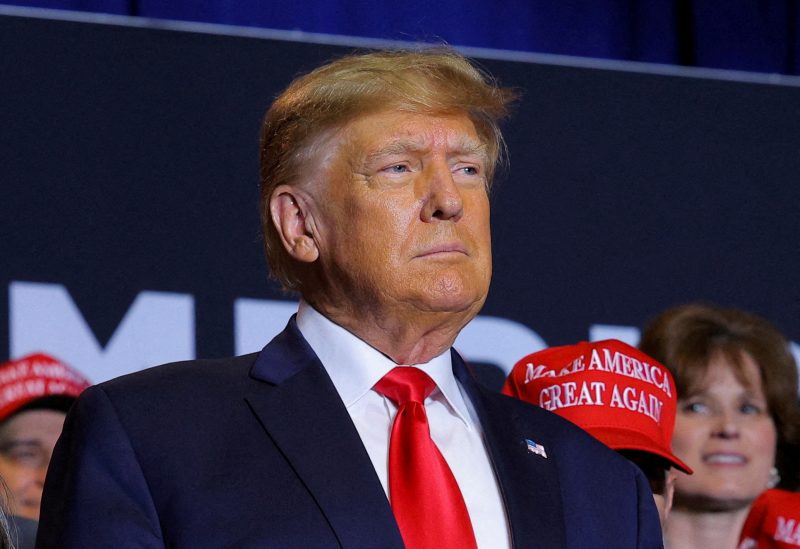 On Tuesday, Justice Juan Merchan of the Manhattan state court announced that the trial involving former US President Donald Trump and charges related to hush-money payments would commence on March 25, 2024. Notably, this timing coincides with the Republican primaries, where candidates compete for the party's nomination in the upcoming 2024 US presidential elections. It is worth mentioning that the general election itself would be only a few months away from the trial. Despite the ongoing legal proceedings, Trump has already made his intentions clear by announcing his candidacy for the elections.
In the hush-money case, Trump faces charges that he falsified business records to hide money he paid to silence porn star Stormy Daniel in 2026. Daniels claims Trump had an affair with her. Trump denies this.
Currently, Trump is fore-runner for the Republican nomination. Reuters reported citing sources that Florida Governor Ron DeSantis is set to announce on Wednesday that he is seeking nomination from the Republican Party.
Trump has pleaded not guilty to 34 criminal counts of falsifying business records.
The primary purpose of Tuesday's hearing was for Merchan to officially advise Trump of an order restricting him from disclosing certain evidence to third parties, including news outlets and on social media. At the start of the hearing, Merchan asked Trump if he had a copy of the order.
"Yes I do," said Trump.
He was wearing a striped red tie and blue suit as he sat next to his lawyer Todd Blanche and in front of US flags. The two were shown on at least four screens in Merchan's courtroom.
Witnesses might be harassed, say prosecutors
The restrictions on Trump concern grand jury minutes, witness statements, and other materials that prosecutors are required to turn over to the defense to prepare for trial.
According to prosecutors, the order was needed as Trump has history of attacks on social media. They said that there was a risk that witness might be harassed.
Trump would remain free to speak about most evidence in the case which comes from the defense, the judge said at a hearing earlier this month.
Trump lawyers want to meet attorney general
On Tuesday (May 24) Donald Trump's lawyers requested a meeting with US Attorney General Merrick Garland. The meet was sought over the work of a special counsel handling investigations into the former president
"No President of the United States has ever, in the history of our country, been baselessly investigated in such an outrageous and unlawful fashion," lawyers John Rowley and James Trusty wrote in a letter.
Trump published the letter on social media.
According to the letter, the lawyers requested meeting with Garland "at your earliest convenience to discuss the ongoing injustice that is being perpetrated by your Special Counsel and his prosecutors."
Garland appointed Special Counsel Jack Smith in November to handle the two Trump investigations.