Sudan army chief Burhan appears to leave army HQ for first time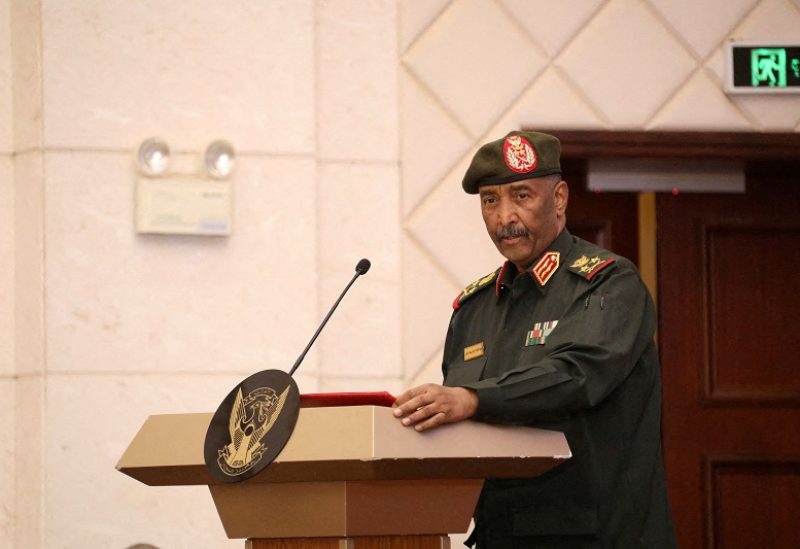 Sudan's army chief, General Abdel Fattah Al-Burhan, made his first appearance outside the army command compound in Khartoum in over four months, as shown in a video released by the army on Thursday. This marks his return since the commencement of the war.
The army has been fighting the paramilitary Rapid Support Forces (RSF) for control of the capital and several major cities since April 15. Attempts to mediate have proven fruitless as diplomats say both sides still believe they can win.
While the RSF has dominated Khartoum and its sister cities on the ground, the army has used air power to try to dislodge the paramilitary forces from key areas.
The fighting, during which neither side has gained a clear advantage, has inflicted high civilian casualties and displaced more than 4.5 million according to the United Nations.
In the video, which the army said was taken in the Wadi Sayidna air force base in Omdurman, across the Nile from the capital, Burhan greeted cheering soldiers.
"The work you are doing should reassure people that the army has men and that Sudan is being protected by the army," he said in the video.
The video appearance comes as the RSF is pressing a multi-day attack on the Armored Corps base in southern Khartoum, the army's only other major base in the capital apart from army command, which the RSF says it is blockading.
It was not clear how Burhan was able to leave Khartoum.
The army also controls bases in the cities of Omdurman and Bahri, including the Wadi Sayidna air force base, which the RSF has tried to attack but it remains well protected.
General Mohamed Hamdan Dagalo, head of the RSF, has often mocked Burhan for what he termed hiding in a bunker, although Dagalo has only been seen in video once since the beginning of the war, speaking to soldiers outside a house in an unidentified location last month.
While the fighting has already created a humanitarian crisis, with hospitals shut, electricity and water outages, and food shortages, the rainy season, which began last month, threatens to make the situation worse.
The United Nations said on Wednesday that a measles outbreak has been reported, as well as growing cases of acute watery diarrhea, malaria, and dengue fever.