Sudan generals' battle enters 4th day; death toll soars to 185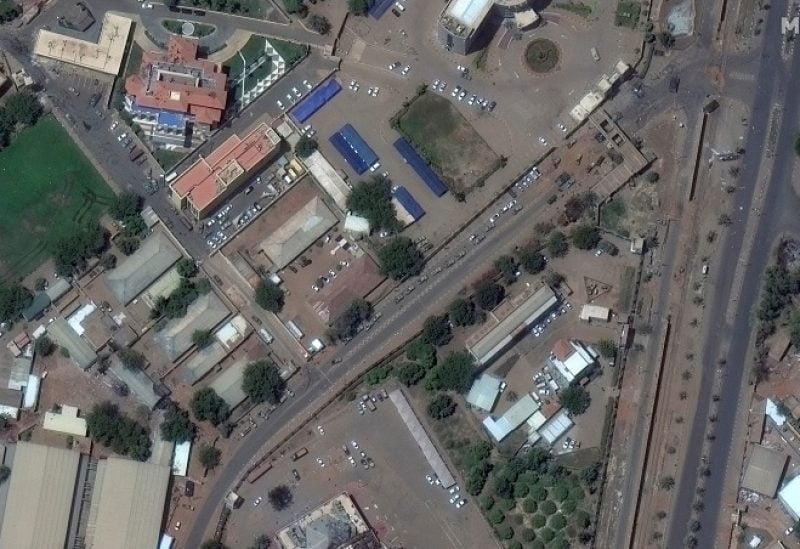 As the army and a powerful rival force battled in the streets for control of the country, explosions and gunfire continue, while Sudanese in the capital Khartoum and other cities huddled in their homes
At least 185 people have been killed and over 1,800 wounded since the fighting erupted, UN envoy Volker Perthes told reporters. The two sides are using tanks, artillery and other heavy weapons in densely populated areas. Fighter jets swooped overhead and anti-aircraft fire lit up the skies as darkness fell.
The toll could be much higher because there are many bodies in the streets around central Khartoum that no one can reach because of the clashes. There has been no official word on how many civilians or combatants have been killed. The doctors' syndicate earlier put the number of civilian deaths at 97.
The sudden outbreak of violence over the weekend between the nation's two top generals, each backed by tens of thousands of heavily armed fighters, trapped millions of people in their homes or wherever they could find shelter, with supplies running low and several hospitals forced to shut down.
Top diplomats on four continents scrambled to broker a truce, and the UN Security Council was set to discuss the crisis.
Japan foreign minister Yoshimasa Hayashi said G7 countries, whose ministers are meeting in Karuizawa, agreed that the violence in Sudan must stop immediately.
US Secretary of State Antony Blinken expressed "grave concern" about Sudanese civilian deaths and injuries in separate calls with the heads of Sudan's armed forces and the rival paramilitary Rapid Support Force, a State Department official said on Tuesday.
Blinken stressed the responsibility of both generals, Abdel Fattah Al-Burhan and Mohamed Hamdan Dagalo to ensure the safety of non-combatants, including diplomatic personal and humanitarian workers, the official said.
"Gunfire and shelling are everywhere," Awadeya Mahmoud Koko, head of a union for thousands of tea vendors and other food workers, said from her home in a southern district of Khartoum.
She said a shell stuck a neighbor's house Sunday, killing at least three people. "We couldn't take them to a hospital or bury them."
In central Khartoum, sustained gunfire erupted and white smoke rose near the main military headquarters, a major battle front. Nearby, at least 88 students and staffers have been trapped in the engineering college library at Khartoum University since the start of fighting, one of the students said in a video posted online Monday. One student was killed during clashes outside and another wounded, he said. They do not have food or water, he said, showing a room full of people sleeping on the floor.
Even in a country with a long history of military coups, the scenes of fighting in the capital and its adjoining city Omdurman across the Nile River were unprecedented. The turmoil comes just days before Sudanese were to celebrate Eid Al-Fitr, the holiday marking the end of Ramadan, the Islamic month of fasting.