Sudanese Complain about Security Chaos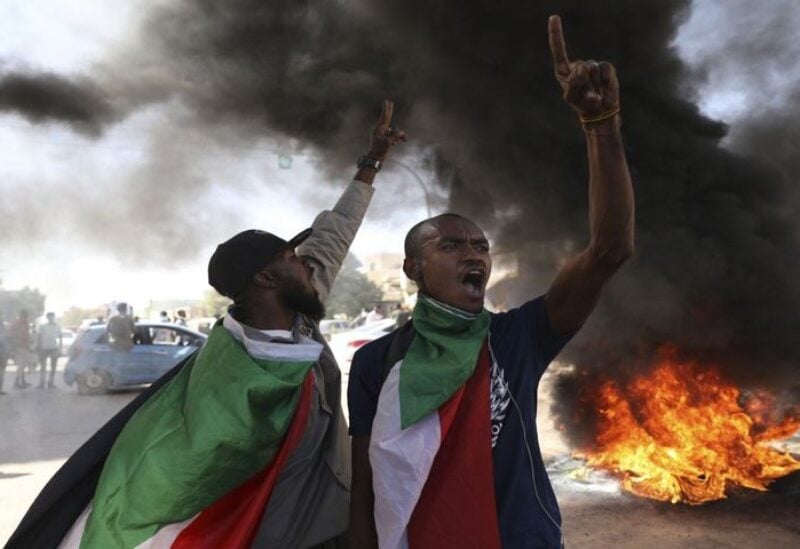 While many citizens have now acquired weapons, Sudan's capital and other cities are experiencing a remarkable rise in crime rate and security chaos.
For citizens, it has become a daily concern, adding to their economic hardship.
Sudanese were appalled by journalist Bahram Abdel Moneim's cry for help after he fell victim to an armed robbery by forces wearing military uniforms in Khartoum. His money and mobile were sized while he was returning from covering the protests.
The aggressors told him that they target journalists because they report about the protests.
The police did not comment on the incident, whereas the journalists' organizations considered it an extension of police targeting of journalists.
Several similar incidents have raised alarm about the lack of security in the country.
Bahram is not the only victim of armed robbery in Khartoum, but many others have noted that since Oct. 25 as a result of the measures taken by Sudan's Sovereign Transitional Council leader, general Abdel Fattah al-Burhan, looting and robbery by individuals wearing military attire have increased.
The local Al Jarida website published a video showing an armed robbery near its headquarters in Khartoum, citing it as proof that regular armed forces are involved in the robberies.
Another video shows regular forces chasing protesters who took shelter at Stack Medical Lab, the country's main medical laboratory. The video shows them beating doctors and medical personnel before taking their mobile phones and breaking medical equipment.
Abdul-Baqi Abdul-Qadir, a member of the Transitional Sovereignty Council, said after meeting with the laboratory staff that the perpetrators were a small group and cannot be generalized to all the regular forces.
Khartoum's acting governor revealed criminal procedures regarding the March 17 incidents in order to determine the perpetrators at the Stack Medical Lab. He said the investigations would soon determine the perpetrators who will be held accountable.
Yet, he accused irregular forces of standing behind the matter.
Kidnapping and stealing on motorbikes have been on the rise recently, mainly targeting women by stealing their phones and purses.
Security chaos and insurgents will be the targets of the revolution, activists said.
Lieutenant-General Abdeen Al-Taher, former director of the Central Criminal Investigation Department of the Police Forces, warned of the total chaos and legalized looting.
He expressed shock that the police remained silent in the face of the viral videos.
"The consequences would be catastrophic if the sense of security is lost," he warned.