Sudan's Burhan dismisses sanctions threats, says Israel visits not political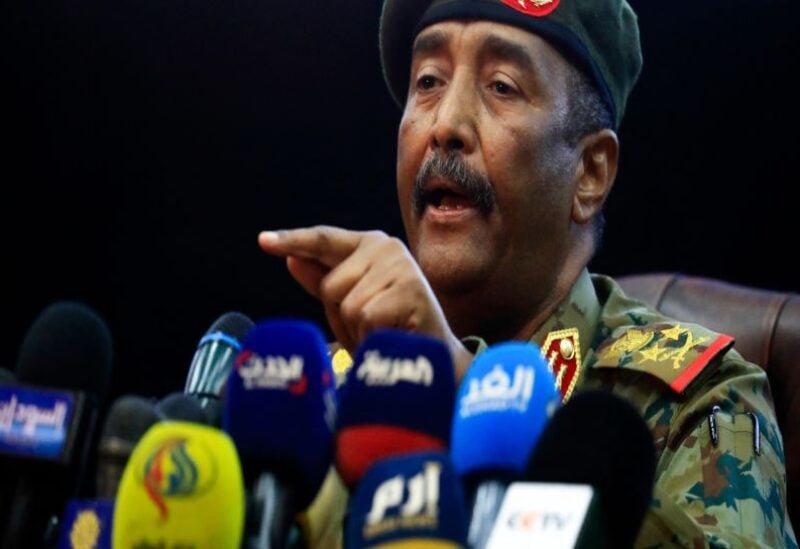 General Abdel Fattah al-Burhan, Sudan's military leader, downplayed Western sanctions threats on Saturday, saying that contacts between Sudanese and Israeli officials were about security cooperation rather than politics.
On Oct. 25, Burhan spearheaded a military coup that halted a collaboration between the army and civilian parties that was supposed to lead to democratic elections, igniting months of protests and international condemnation.
Officials in the United States have acknowledged they are considering ways to respond to the deaths of at least 79 demonstrators, according to a medic's count, as well as moves to obstruct civilian-led governance.
Burhan said sanctions or the threat of sanctions were "of no use" in his first interview on state television since the coup, claiming that Washington was receiving false information.
He reiterated the military's commitment to turning over power to an elected administration or to an agreement reached through national consensus, saying that elections will be held in mid-2023.
Prior to the coup, the military had led efforts to negotiate an agreement with Israel in late 2020, a move that was echoed by the United Arab Emirates, Bahrain, and Morocco.
Burhan said meetings between Israeli and Sudanese officials since the coup had not involved high-level envoys, and had resulted in the capture of extremist cells