Suella Braverman fired as Interior Minister amid 'hate march' row, Cleverly takes up Home Office charge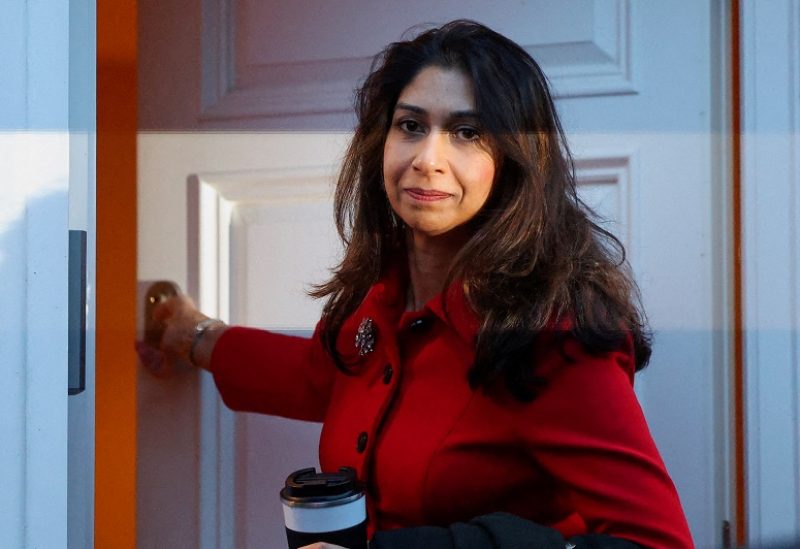 British Prime Minister Rishi Sunak removed Home Secretary Suella Braverman from her position on Monday. This action was taken following her controversial remarks, where she accused the police of being excessively lenient toward pro-Palestinian protesters, sparking public outrage.
The government said Braverman left her job as part of a Cabinet shuffle as Sunak shakes up his top government team.
Sunak was under growing pressure to fire Braverman, a divisive figure popular with the authoritarian wing of the governing Conservative Party.
In a highly unusual attack on the police last week, Braverman said London's police force was ignoring lawbreaking by "pro-Palestinian mobs." She described demonstrators calling for a cease-fire in Gaza as "hate marchers."
On Saturday, far-right protesters scuffled with police and tried to confront a large pro-Palestinian march by hundreds of thousands through the streets of London. Critics accused Braverman of helping to inflame tensions.
Last week Braverman wrote an article for the Times of London in which she said police "play favorites when it comes to protesters" and acted more leniently toward pro-Palestinian demonstrators and Black Lives Matter supporters than to right-wing protesters or soccer hooligans.
The article was not approved in advance by the prime minister's office, as would usually be the case.
Braverman, a 43-year-old lawyer, has become a leader of the party's populist wing by advocating ever-tougher curbs on migration and a war on human rights protections, liberal social values and what she has called the "tofu-eating wokerati."