Suspicion of human smuggling .. 29 people found in a truck in Texas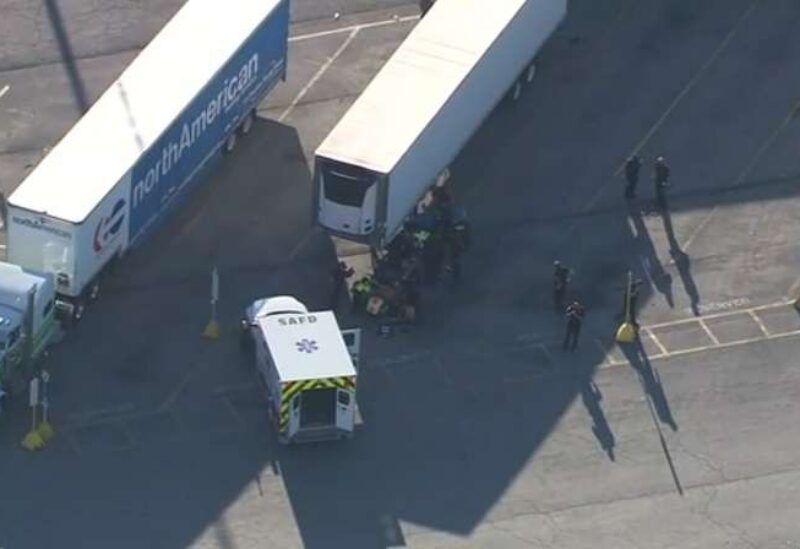 A Texas state police official said that more than 24 people were taken out of a large shipping container parked near San Antonio, including one who was taken to hospital.
Officer Jesse Salama told reporters that a passerby called the police on Thursday to report a suspicious container parked along Highway 10 east of San Antonio.
A San Antonio police officer stopped traffic.
Salameh said that several people opened the back door of the container and fled as the police approached.
The authorities contacted 29 people who were in the truck.
A spokesman for the San Antonio Fire Service, Joe Arrington, said a person had been taken to hospital for treatment after he became dehydrated in the truck.
The US Immigration and Customs Enforcement Department said in a statement to "KSAT-TV" that an investigation is underway into the incident of the truck being stopped for possible human smuggling crime.
Jesse Salameh said that the truck driver, who said he was only forty-nine, was in detention. AP