Sweden heightens terror alert after Qur'an burnings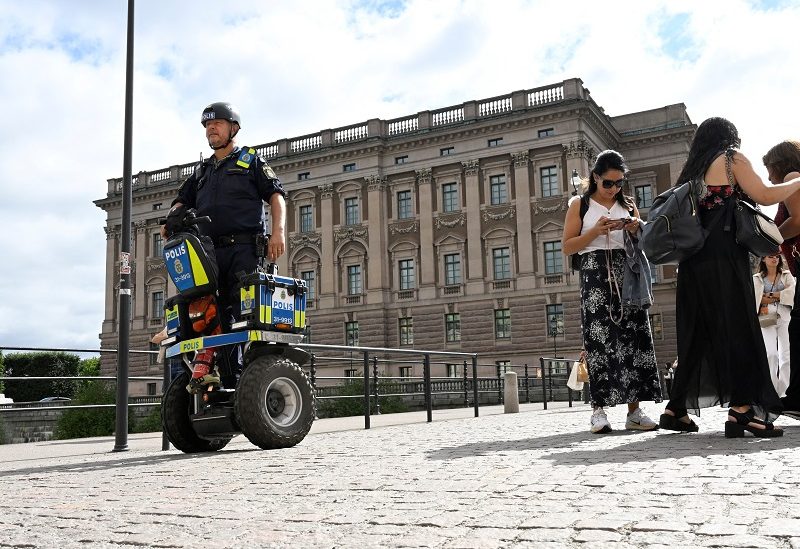 On Thursday, Sweden's intelligence agency raised its terrorism alert level to four out of five on the scale. This decision follows heightened tensions and angry responses from the Muslim world due to incidents of Quran burnings in Sweden. These reactions have led to the country being categorized as a "prioritized target" for potential security threats.
The level was increased from "elevated," where it had been since 2016, to "high," the head of the Swedish Security Police Charlotte von Essen told reporters.
"The reason for this decision is the deteriorated situation with regard to attack threats to Sweden, and the assessment that the threat will remain for a long time," she said.
Von Essen stressed that the decision to raise the threat level was not based on a "single incident," but rather a "collective assessment."
Sweden has, like neighboring Denmark, has in recent months seen a spate of public desecrations of the Qur'an, including burnings, which have sparked widespread outrage and condemnation in Muslim countries.
Iraqi protesters stormed the Swedish embassy in Baghdad twice in July, starting fires within the compound on the second occasion.
The Jeddah-based Organization of Islamic Cooperation has also voiced "disappointment" with Sweden and Denmark for not taking action following the spate of burnings.
Last week, a Molotov cocktail was thrown at the Swedish embassy in Beirut though it did not explode, and at the weekend Al-Qaeda called for attacks against the Scandinavian country.
The protests led Sweden to beef up border controls since August 1.
Several Western countries have recently updated their travel adviseries for Sweden.
The United States on July 26 urged its nationals to "exercise increased caution in Sweden due to terrorism."
And on Sunday, Britain's Foreign Office said "terrorists are very likely to try and carry out attacks in Sweden," and added "authorities in Sweden have successfully disrupted a number of planned attacks and made a number of arrests."
Swedish authorities have however refused to comment on whether any attacks had been foiled or arrests made.
The country has condemned the desecrations of the Qur'an but upheld its laws regarding freedom of speech and assembly.
The government has vowed to explore legal means of stopping protests involving the burning of holy texts in certain circumstances, though a majority appear to be opposed to a such a change.