Sweden, Turkey, Finland set for more Swedish NATO membership talks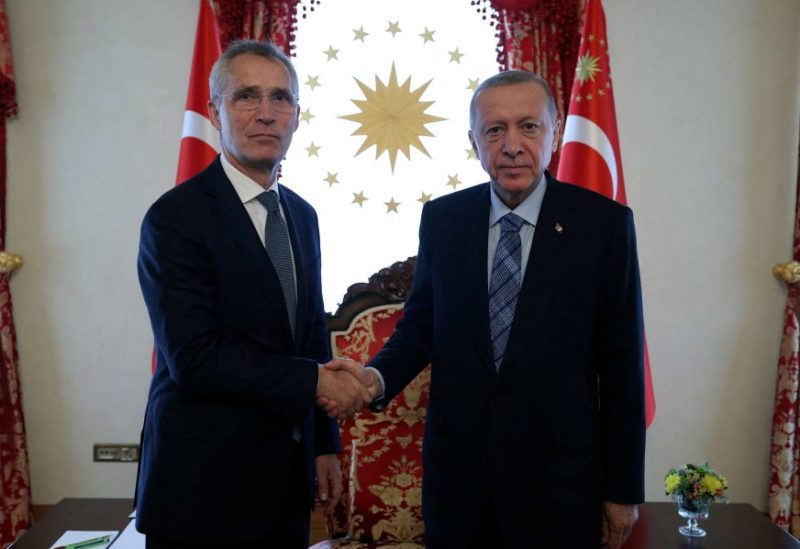 NATO Secretary-General Jens Stoltenberg said on Sunday after meeting Turkish President Tayyip Erdogan that Turkey, Sweden, and Finland will meet later this month to try to address objections that have delayed Sweden's NATO membership request.
Turkey confirmed Finland's bid for membership in the North Atlantic Treaty Organization in March, but Hungary and Turkey remain opposed to Sweden joining the alliance.
Turkey has said Stockholm harbours members of militant groups it considers to be terrorists.
"Sweden has taken significant concrete steps to meet Turkey's concerns," Stoltenberg told reporters, referring to a constitutional change by Sweden and its stepping up of counter-terrorism cooperation with Ankara.
Stoltenberg's talks in Istanbul with Erdogan took place a week after Erdogan extended his two-decade rule in an election.
The election coincided with protests in Stockholm, against both Erdogan and NATO, in which the flag of the Kurdistan Workers' Party (PKK), outlawed in Turkey, was projected on to the parliament building.
Asked about Sweden's chances of becoming a NATO member before a mid-July NATO summit in the Lithuanian capital Vilnius, Stoltenberg said there was time.
He said the next round of talks between officials from Finland, Sweden and Turkey would be in the week of June 12, but did not specify when. NATO defence ministers will meet in Brussels June 15-16.