Swiss group lights 11,288 candles for COVID-19 victims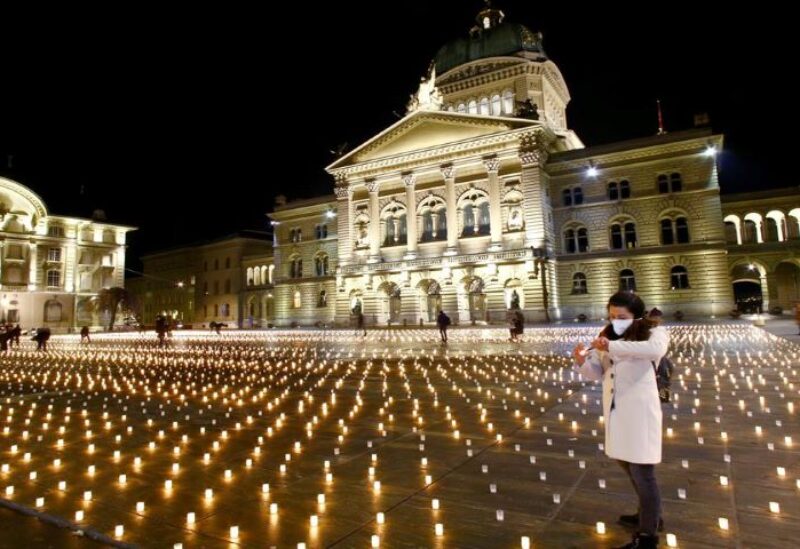 On Tuesday, more than 11,000 candles were lighted outside the Swiss parliament in Bern, one for each Swiss fatality of the coronavirus outbreak.
"We want to establish a space to commemorate and grieve the victims," Reuters quoted Simon Gehren of the "Corona-Mahnwache" (corona vigil) organization as saying.
Around 40 volunteers assisted in lighting the candles, which were set in a geometric pattern on the plaza that serves as Switzerland's political center. Last year, the organization organized a similar event.
Gehren explained that the vigil was also a call to the government to take stronger measures to stem the tide of illness.
Over the previous few weeks, there has been a significant surge of COVID-19 cases in Switzerland. It toughened procedures last week, but was less stringent than neighboring nations like Germany or Austria. more info
Swiss health officials said on Tuesday that 11,288 persons have died from a laboratory-confirmed COVID-19 infection since the epidemic began.