Swiss prepare to evacuate village threatened by vast landslide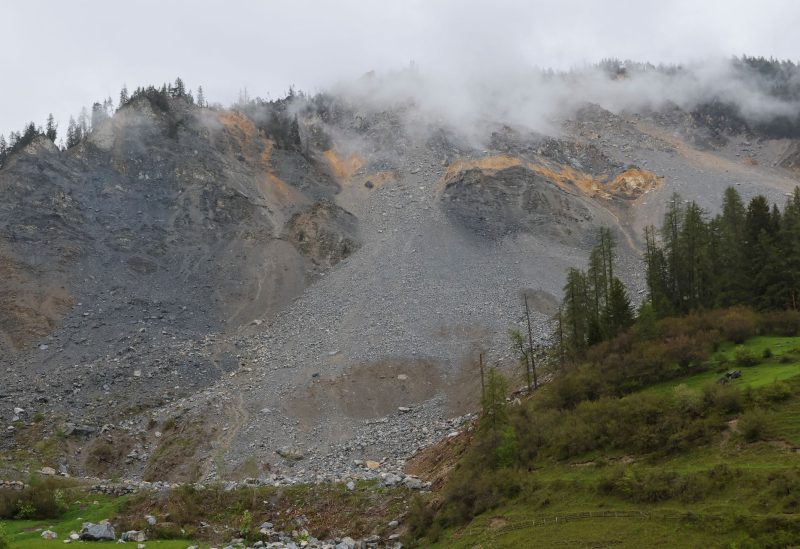 Swiss authorities have ordered residents to abandon a tiny mountain village in the eastern canton of Graubunden because of fears it will soon be buried beneath a collapsing mountainside.
On Thursday, a thick coat of fog covered the mountaintop overlooking the village of Brienz, where vegetation has been replaced by slopes of mud and rocks.
Civil defence patrols drove around its nearly empty roads. People could be seen loading a truck.
The Brienz population of less than 100 people have been given until Friday evening to evacuate.
Some areas were cordoned off, with yellow warning signs in five languages that read: "Attention rockfall."
Climate change is putting Switzerland at increased risk of natural hazards, including an increase in erosion due to higher temperatures, Swiss authorities say.