Syria has likely used chemical weapons 17 times, international chemical weapons watchdog says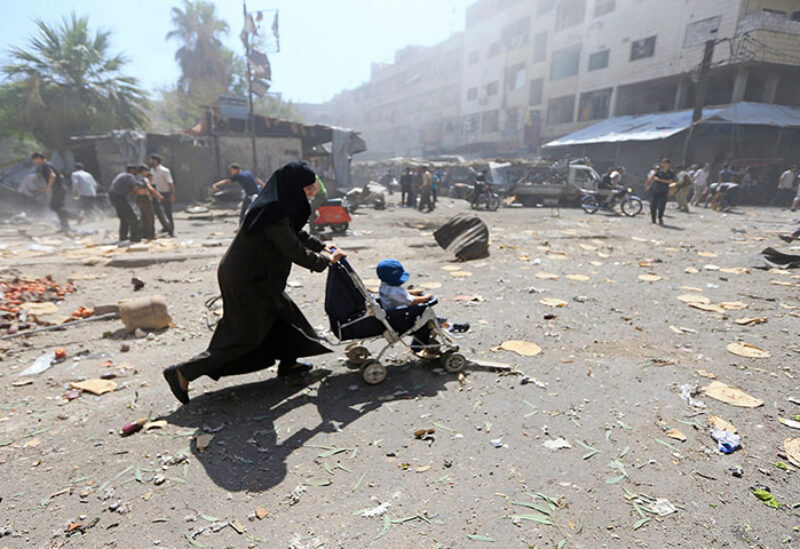 The head of the international chemical weapons watchdog  Fernando Arias has informed the UN Security Council that its experts have probed 77 allegations against Syria, and concluded that in 17 cases chemical weapons were likely or definitely used.
Arias called it "a disturbing reality" that eight years after Syria joined the Chemical Weapons Convention, which prohibits the production or use of such weapons, many questions arise about its initial declaration of its weapons, stockpiles and precursors and its ongoing program.
He said Thursday that the Organization for the Prohibition of Chemical Weapons will be taking up a new issue at its next consultations with Syria — "the presence of a new chemical weapons agent found in samples collected in large storage containers in September 2020."
Arias said he sent a letter informing the Syrian government that he intended to send an OPCW team to look into this issue from May 18 to June 1, and requested visas but never got a response. He said he informed Damascus he was postponing the arrival to May 28.
With no reply from Syria by May 26, he said, "I decided to postpone the mission until further notice."
Syria was pressed to join the Chemical Weapons Convention in September 2013 by its close ally Russia after a deadly chemical weapons attack that the West blamed on Damascus. By August 2014, President Bashar Assad's government declared that the destruction of its chemical weapons was completed. But Syria's initial declaration to the OPCW has remained in dispute.