Syria refugees suffered abuse, torture upon return: Amnesty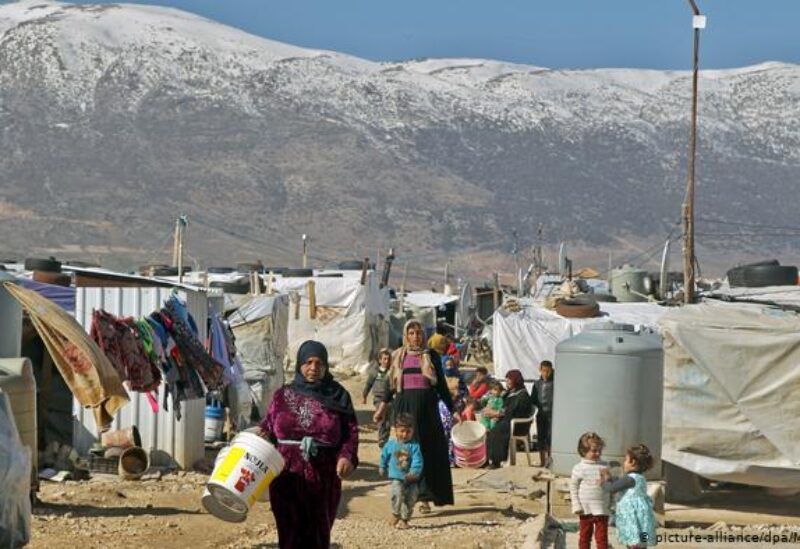 Amnesty International stated on Tuesday, that the Syrian security forces, detained and tortured a number of Syrian refugees who returned home, some of whom disappeared, proving that it still isn't safe to return to any part of the country.
In a report entitled "You're going to your death," the rights group documented what it said were violations committed by Syrian intelligence officers against 66 returnees, including 13 children between mid-2017 and spring 2021. Among those were five cases in which detainees had died in custody after returning to the country torn by civil war, while the fate of 17 forcibly disappeared people remains unknown.
The report strongly counters claims by a number of states that parts of Syria were now safe to return to. It criticizes Denmark, Sweden and Turkey specifically for restricting protection and putting pressure on refugees from Syria to go home. It also criticizes Lebanon and Jordan, who have some of the highest number of Syrian refugees per capita.
In Lebanon and Turkey, where many refugees face dire living conditions and discrimination, governments have put increasing pressure on Syrians to return. Turkey has reportedly forcibly deported many Syrians in the last two years — expulsions that reflect rising anti-refugee sentiment in a country that once flung open its borders to millions of Syrians fleeing civil war.
Denmark and Sweden earlier this year started revoking the residency permits of some Syrian refugees, arguing that the Syrian capital, Damascus, and neighboring regions were now safe.
Few experts agree with that assessment. While the security situation has stabilized in government-controlled areas and many parts of central Syria previously held by opposition rebels, forced conscription, indiscriminate detentions and forced disappearances continue to be reported. Moreover, entire neighborhoods are destroyed, and many people have no houses to return to. Basic services such as water and electricity are poor to nonexistent.