Syria's Assad visits Dubai, first trip to Arab state since war began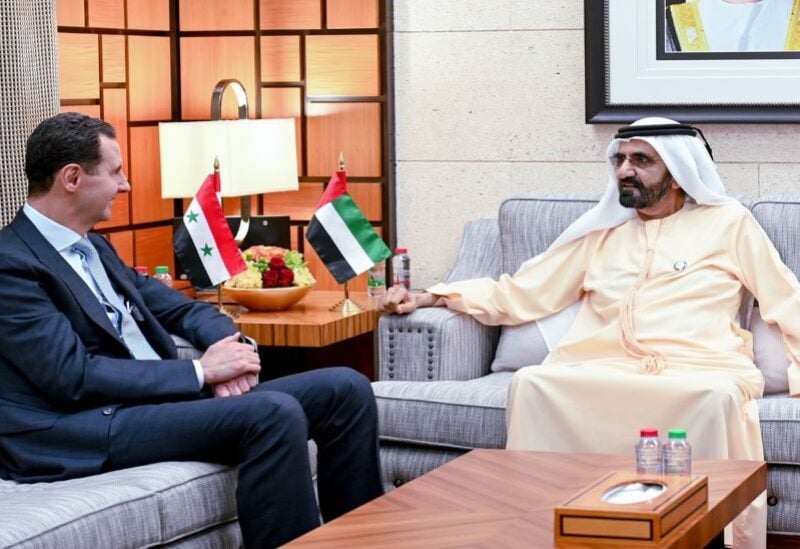 Syrian President Bashar Al-Assad met with Dubai's ruler Sheikh Mohammed bin Rashid al-Maktoum in Dubai, according to a statement released by the Syrian presidency on Friday. It was his first visit to an Arab country since the Syrian war began in 2011.
On Friday, Assad met with Abu Dhabi Crown Prince Sheikh Mohammed bin Zayed al-Nahyan, according to the Emirati state news agency (WAM).
According to WAM, the two leaders discussed a number of issues of mutual concern, emphasizing the preservation of Syria's territorial integrity and the withdrawal of foreign forces, as well as political and humanitarian support for Syria and its people in their efforts to find a peaceful solution to all of the country's challenges.
The encounter was the latest in a string of diplomatic gestures pointing to a shift in the Middle East, with some Arab countries resuming relations with al-Assad.