Taiwan presidential hopeful offers pets to couples who are having babies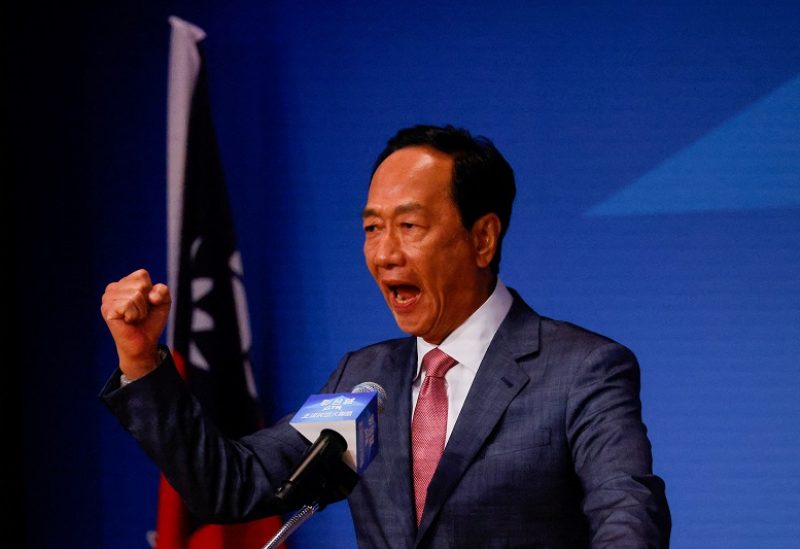 Becoming parents is a significant decision for any couple, and in contemporary society, pet owners are increasingly viewed as caregivers or "parents" to their beloved animals. In Taiwan, an intriguing proposal is under discussion: the idea of potentially offering a cat or a dog to couples upon the birth of their child. This proposal is spearheaded by Terry Gou, a billionaire entrepreneur with aspirations to become the next president of the democratic island nation, Taiwan. This concept combines the joys of parenthood with the responsibilities and joys of pet ownership, presenting an interesting approach to celebrating both life events simultaneously.
Gou, the founder of Foxconn, declared his ambition as an independent candidate.
He told attendees at a Taipei city temple that the problem of declining birthrate in Taiwan could be solved by gifting a cat or a dog to new parents.
Taiwan has one of world's lowest birthrates. Delayed marriages, high cost of living are cited as some reasons among others. Rapid aging of the population is a concern for economy and military.
Pet ownership meanwhile, is skyrocketing. Media reports cite anecdotal references of people preferring animals over children.
Gou feels Taiwanese can be motivated to have children with promise of a pet.
"Give birth to a child and I will let you raise one more pet," he said, according to a translation by Formosa TV. "A cat, a dog. Give birth to two, and I will let you adopt two more."
"If there is no birthrate in the future, who will take care of our furry friends?" he told reporters later. "So I have put these two issues together. You can't expect me, one person, to propose a complete policy for every little matter. Adding and multiplying love, that's my goal."
Getting a pet does not require permission from government in Taiwan.
Gou's proposal attracted criticism from some politicians and animal welfare groups.
He has till the month of November to get 290,000 signatures to secure his nomination. However, his presence in the presidential fray has already shaken up the race. He is the third opposition candidate besides the KMT's Hou You-ih and Ko Wen-je of the Taiwan People's party.
Vice-President Lai Ching-te, the nominee from Taiwan's ruling Democratic Progressive Party, is currently leading the polls with one-third of support.