Taiwan will not back down to threats, VP William Lai says on US trip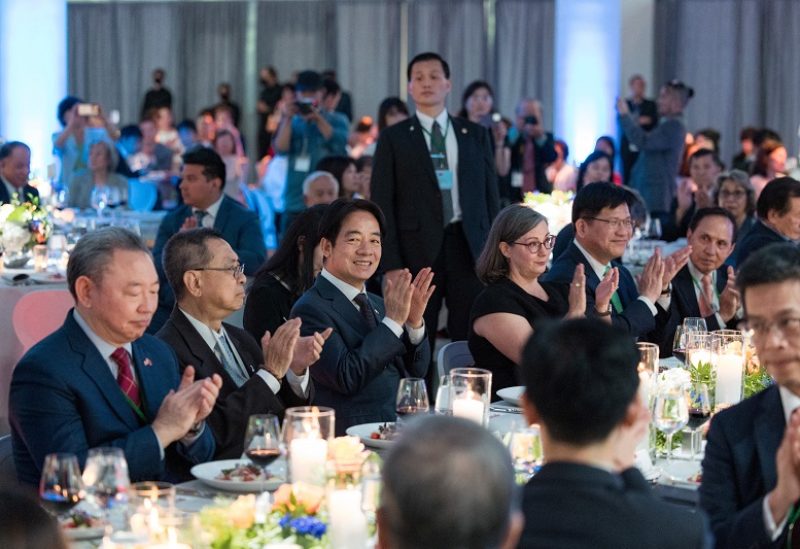 The vice president of Taiwan reassured supporters during a visit to the US that as long as Taiwan remains secure, global safety is upheld. Despite authoritarian pressures, Taiwan remains resolute and unyielding, a stance criticized by Beijing. Additionally, the vice president reiterated the island's openness to engage in dialogue with China.
William Lai, also frontrunner to be Taiwan's next president at January elections, is in the United States on what is officially a transit stop on his way to Paraguay for the inauguration of its new president. Paraguay is one of only 13 countries to maintain formal ties with the Chinese-claimed island.
Taiwan and the United States both say the stopovers, including one in San Francisco on the way back, are routine, but China has denounced them and called Lai a separatist "troublemaker."
In comments at a lunch in New York on Sunday, Lai said that "if Taiwan is safe, the world is safe, if the Taiwan Strait is peaceful, then the world is peaceful," according to a read out from Taiwan's presidential office.
"We are already on the right track. Don't be afraid and turn back because of the increased threat from authoritarianism. We must be brave and strong to continue to grow Taiwan on the road of democracy," he said.
China has a particular dislike of Lai, who has previously described himself as a "practical worker for Taiwan independence," a red line for Beijing which has never renounced the use of force to bring the island under its control.
Lai has pledged to maintain peace and the status quo.
Lai reiterated in New York that on the basic of dignity and parity he was "very willing" to talk to China and seek peace and stability, following Taiwan President Tsai Ing-wen's policies.
But Lai said he will protect Taiwan's sovereignty, that only Taiwan's people can decide their future and that the Republic of China — Taiwan's formal name — and the People's Republic of China are "not subordinate to each other."
Both Taipei and Washington are aiming for the US stopovers to be low-key, and have called on China not to take any provocative action in response.