Taking swipe at Russia, Macron says fence sitters need to wake up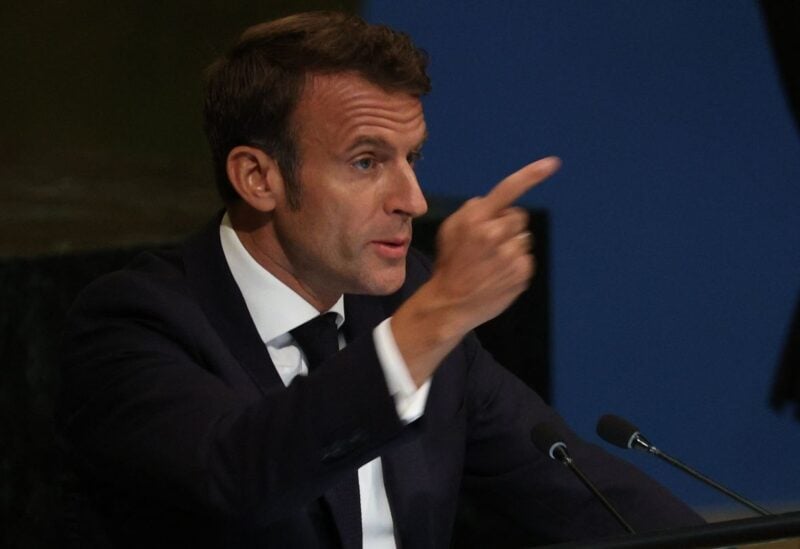 French President Emmanuel Macron accused Russia of modern-day imperialism based on jungle law and begged on Tuesday for neutral nations to cease being complicit in Russia's invasion of Ukraine by keeping silent.
Macron warned global leaders at the United Nations General Assembly that Russia's invasion of Ukraine was dividing the globe and bringing back the "period of colonialism."
Macron dismissed the narrative that the West was trying to defend outdated values to serve its interests and that the rest of the world had suffered because of it.
"I call on all the members of this assembly to support us on the path to peace and act to force Russia give up the choice of war so that it realizes the cost on itself and us and ends its aggression," he said.
"It's not about choosing a camp between East and West, but the responsibility of everybody to respect the UN charter."
Western countries hope to use this week's meeting in New York to persuade neutral governments to increase pressure on Moscow. Macron concluded by emphasizing Russia's limits.
"Who was present at the time of the pandemic? Who provides funding to aid with the climate transition? Not those who have come to you now proposing a new global order. Not those who lack a working vaccination and give nothing in the face of climate change " he stated.