Tehran battles fourth wave of Covid as new restrictions announced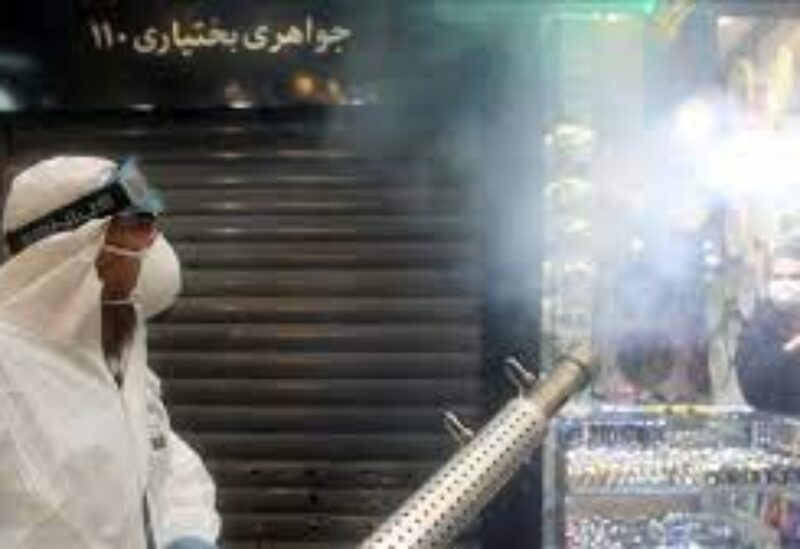 Iran's capital is battling a fourth wave of Covid-19 and cases are surging, the country's health ministry said on Monday, as officials sounded the alarm to tighten restrictions during Ramadan later this month.
he announcement comes just two days after the end of Iran's two week Nowruz holidays   and before this year's Ramadan, which is expected to begin around April 12. The daily 7-day average cases in Iran has crossed 10,000 again with 11,680 new cases on April 4 and 161 deaths. Despite calls from health officials, many Iranians celebrated the New Year holidays and continued to see family members and travel around the country. Tehran is "witnessing a 37 per cent surge in the number of hospitalised patients compared to last week," Nader Tavakkoli, a member of the city's Covid-19 task force, told semi-official news agency ISNA. Mr Tavakkoli also raised concerns over employees returning to work and the possibility of a further rise in cases as he says that it may take nearly two weeks before the full impact of the New Year celebrations are seen.
Deputy Health Minister Iraj Harirchi, who himself had Covid-19 last year, also spoke out. Mr Harirchi warned that the daily death toll would be likely to remain in the triple digits and well above 100 per day, saying that Iran has "1,000 to 1,050 infections in Iran daily, so when there are 123 coronavirus fatalities in one day, that constitutes a 12 per cent mortality rate."
Iran has been one of the hardest-hit countries during thr pandemic. Initial lockdowns in 2020 were lifted early to alleviate the nation's economic woes, leading instead to some of the highest infection rates and the highest death toll in the region. Iran has reported nearly 1.9 million coronavirus cases since February 2020 and has recorded 63,000 fatalities. The government has begun its vaccination programme, with 161,000 doses having been administered already and more doses of vaccines expected to arrive in the country through the Covax programme.