Tentative Gaza deal reached to free some hostages, pause fighting — report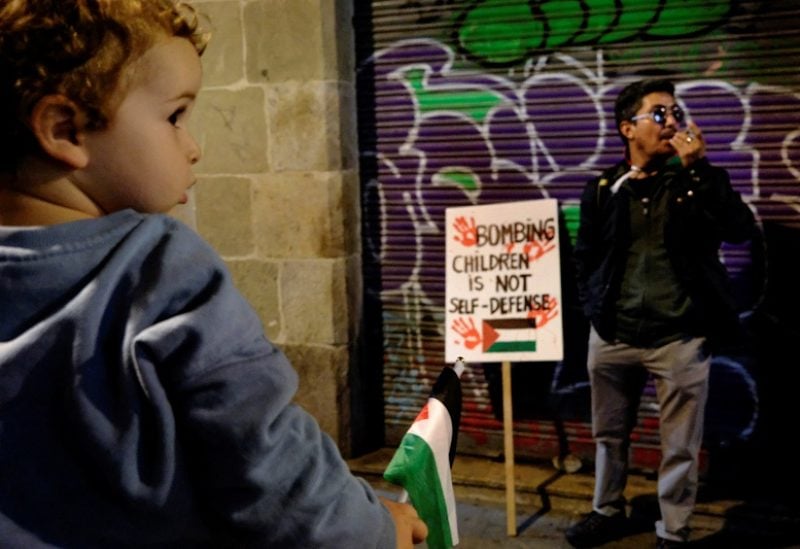 The Washington Post reported that there's a potential agreement between Israel, the United States, and Hamas to release numerous women and children held captive in Gaza. This deal hinges on a five-day ceasefire, as per sources familiar with the situation.
However, both Israeli Prime Minister Benjamin Netanyahu and U.S. officials said no deal had been reached yet.
The hostage release could begin within the next several days, barring last-minute hitches, according to people familiar with the detailed, six-page agreement, the paper said on Saturday.
The report comes as Israel appears to be preparing to expand its offensive against Hamas militants to southern Gaza after air strikes killed dozens of Palestinians, including civilians reported to be sheltering at two schools.
Under the agreement, all parties would freeze combat operations for at least five days while 50 or more hostages are released in groups every 24 hours, the Post reported. Hamas took about 240 hostages during its Oct. 7 rampage inside Israel that killed 1,200 people.
The pause also is intended to allow a significant amount of humanitarian aid in, the newspaper said, adding the outline for the deal was put together during weeks of talks in Qatar.
But Netanyahu told a press conference on Saturday evening: "Concerning the hostages, there are many unsubstantiated rumours, many incorrect reports. I would like to make it clear: As of now, there has been no deal. But I want to promise: When there is something to say – we will report to you about it."
A White House spokesperson also said Israel and Hamas have not yet reached a deal on a temporary ceasefire, adding the U.S. is continuing to work to get a deal. A second U.S. official also said no deal had been reached.