Thai court denies bail for lawyer who called for monarchy reforms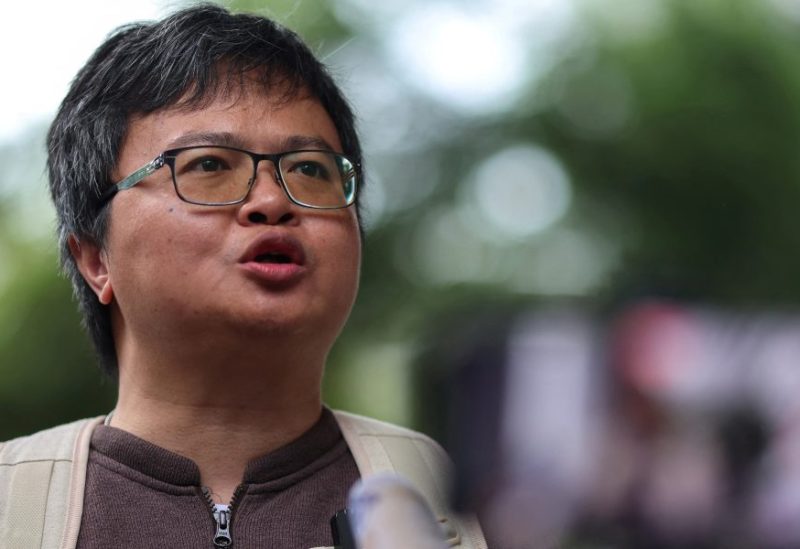 A Thai court granted bail to an activist lawyer sentenced to four years in prison for royal insults, according to his counsel, in one of the Southeast Asian country's most high-profile lese-majeste cases.
Human rights lawyer Arnon Nampa, 39, is well-known for breaking taboos by asking for public discourse on Thailand's powerful king's participation during pro-democracy rallies in 2020. Arnon claims he did nothing wrong.
He was sentenced on Tuesday in the first of 14 cases alleging he violated article 112 of the criminal code, as the royal insults law is known.
The Appeal Court read out an order on Saturday rejecting Arnon's bail request due to concerns that "if bail was given he would escape", said his lawyer, Krisadang Nutcharus.
Krisadang said he would consult with Arnon on whether to make another bail request or appeal the order to the Supreme Court.
Thailand's lese-majeste law shields the palace from criticism and carries a maximum jail sentence of 15 years for each perceived insult of the monarchy, a punishment widely condemned by international human rights groups as extreme.
Arnon was a leader of a youth-led democracy movement that held protests in Bangkok in 2020 that drew hundreds of thousands of people demanding the removal of royalist then-Prime Minister Prayuth Chan-ocha, who had seized power in a coup.