The first Iranian comment on Houthi"s attack on Saudi facilities.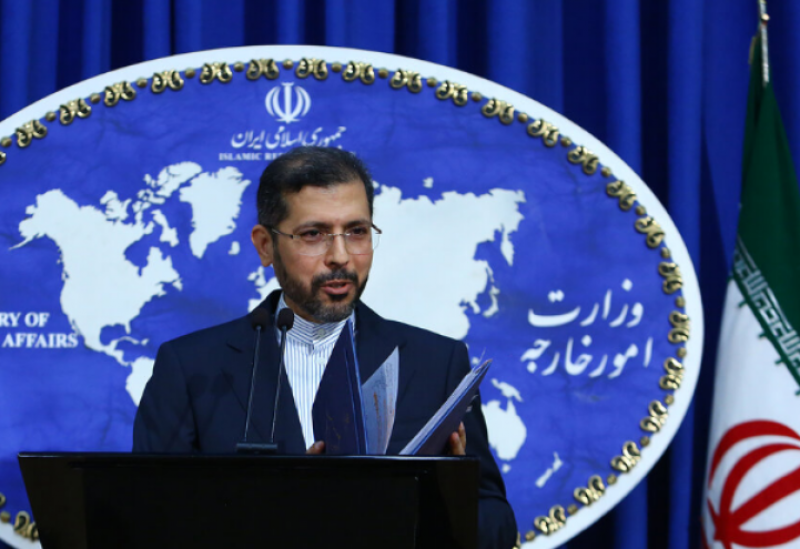 In the first Iranian statement after the attack on Dhahran and Ras Tanura, Saudi Arabia, on Sunday, the Iranian Foreign Ministry spokesman, Saeed Khatibzadeh, defended the attacks targeting Saudi installations, claiming that "the Yemeni people have the right to defend themselves."
Zadeh did not comment directly on suspicions raised about Tehran's responsibility for the latest attack, but he only denounced the repeated accusations that his country was behind the repeated attacks against Saudi Arabia.
Khatibzadeh said at the press conference that "throwing accusations does not solve the problem, and the war must end as soon as possible."
This comes as Iran supports the Houthi militia to forcibly control the Yemenis and launch attacks on the kingdom.
Although the Houthi rebels adopted the attack, their ability to send a drone from Yemen to the eastern borders of the Kingdom of Saudi Arabia, on the Persian Gulf, remains in doubt.
The American Wall Street Journal quoted an advisor at the Saudi Royal Court as saying that "all indications point to Iran," noting that it was not clear whether the source of the attack was Iran or Iraq, but the attack did not come from Yemen.
The Houthi rebels had previously claimed drone attacks on sites inside Saudi territory, and it became clear later that their launching place was not from Yemeni territory.