The only defendant in the Georgia election indictment to spend time in jail is released on bond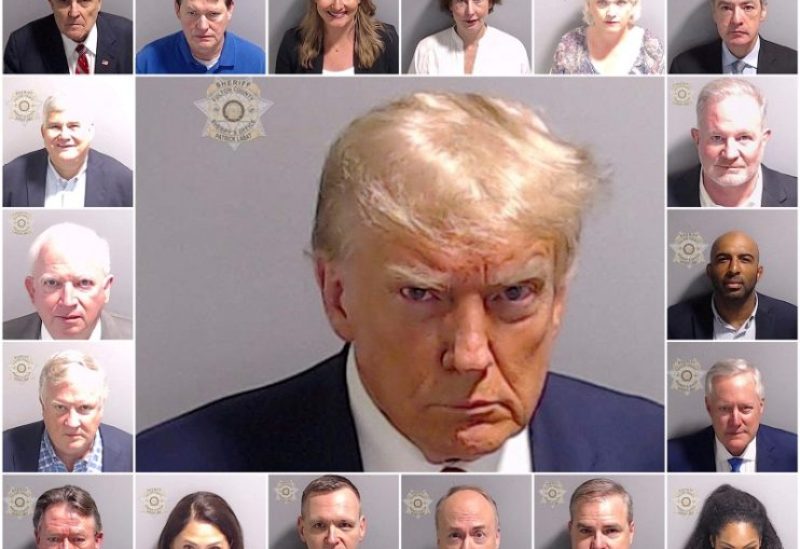 The sole individual who faced imprisonment due to the comprehensive indictment linked to attempts to overturn the 2020 election loss of then-President Donald Trump in Georgia has been released from custody on Wednesday. This release followed the granting of bail a day prior.
A lawyer for Harrison William Prescott Floyd on Tuesday negotiated a $100,000 bond with the office of Fulton County District Attorney Fani Willis.
Floyd was charged along with Trump and 17 others in an indictment that accuses them all of illegally conspiring to subvert the will of Georgia voters who had chosen Democrat Joe Biden over the Republican incumbent in the presidential election.
Lawyers for Trump and the other defendants had all negotiated bonds before their clients surrendered at the Fulton County Jail by the deadline last Friday. Floyd had turned himself in Thursday without first having a bond and, therefore, had to remain in jail. A judge denied him bond during a hearing Friday, saying the issue would be addressed by the judge assigned to the case.
Floyd is charged with violating Georgia's anti-racketeering law, conspiring to commit false statements and illegally influencing a witness. The charges are rooted in harassment of Ruby Freeman, a Fulton County election worker who had been falsely accused of election fraud by Trump. Floyd took part in a Jan. 4, 2020, conversation in which Freeman was told she "needed protection" and was pressured to make false statements about election fraud, the indictment says.
In addition to the Georgia charges, federal court records show Floyd, identified as a former U.S. Marine who's active with the group Black Voices for Trump, was also arrested three months ago in Maryland on a federal warrant that accuses him of aggressively confronting two FBI agents sent to serve him with a grand jury subpoena.
An agent's affidavit filed in U.S. District Court says Floyd screamed, cursed and jabbed a finger in one FBI agent's face and twice chest-bumped the agent in a stairwell. It says Floyd backed down only when the second agent opened his suit coat to reveal his holstered gun.