"The only way for Israeli children to sleep in peace is for Palestinian children to sleep in peace"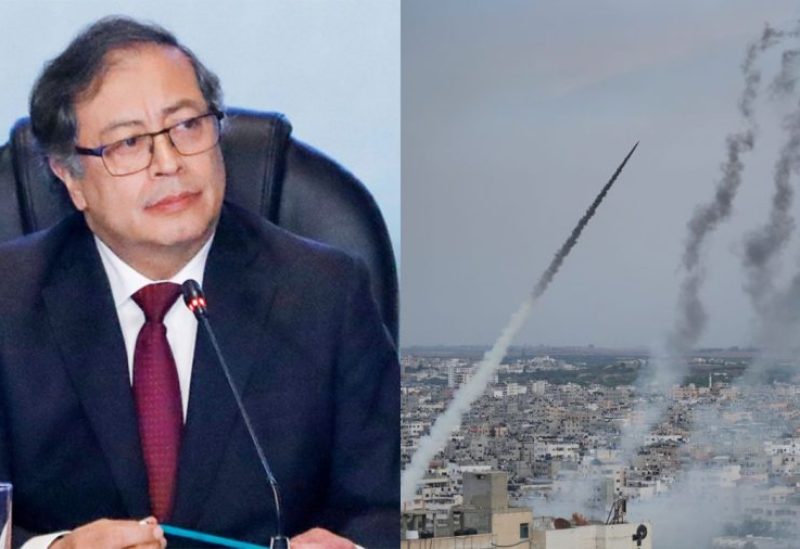 President Gustavo Petro spoke again about the war with Israel, after the deadly terrorist attack that claimed the lives of more than 300 people this Saturday, October 7. The president of Colombia wrote on Twitter that peace is necessary to protect children, in Israel and Palestine.
The president of Colombia maintained his reaction on the side of Palestine and pointed out that "the only way for Palestinian children to sleep in peace is for the children of Israel to sleep in peace," he said via X (former Twitter) .
The president of Colombia also emphasized the Palestinian children who died because of the illegal Israeli occupation of Palestine: "These photos of the Palestinian children who were killed because of the illegal occupation of their territory."
He made this publication after giving his position on the war, believing that he supported Palestine.
"The war broke out again between Israel and Palestinian Gaza. In my speech at the United Nations I showed how the world powers treat Russia's occupation of Ukraine in a certain way and Israel's occupation of Palestine in another, very different way. "My votes go to establishing a peace dialogue in which the Palestinian state is fully recognized," said the president.
Answers to Gustavo Petro
Ambassador Gali Dagan also responded to President Petro, ensuring that the Israeli people have become victims of the terrorist group Hamas and asking him for help so that the kidnapped people can return to their homes.
Source:  Nation World News