They're changing the guard again at Buckingham Palace after 18 months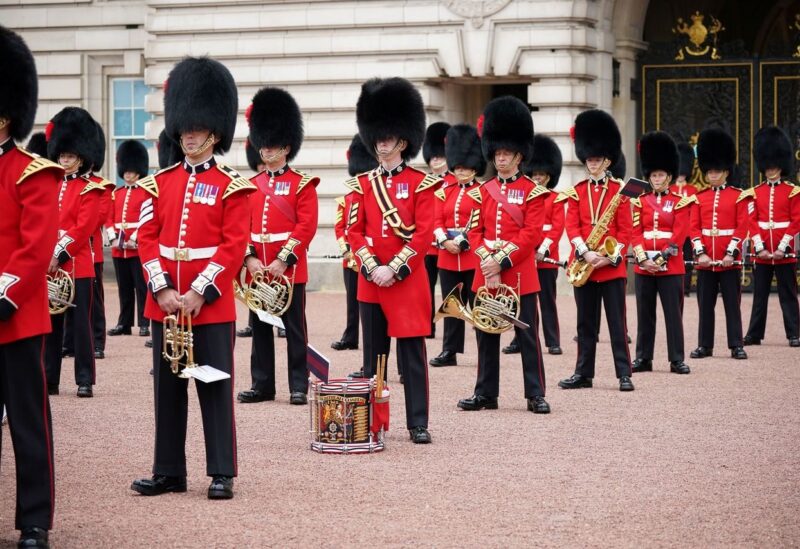 After an 18-month delay owing to the coronavirus epidemic, the renowned "Changing of the Guard" ritual at Queen Elizabeth's Buckingham Palace in London resumed on Monday.
The Queen's Guard hands over responsibility for defending Buckingham Palace and St James's Palace to the New Guard in a spectacular event that generally involves troops in scarlet tunics and bearskin caps parading through downtown London with an army band.
Members of 1st Battalion the Coldstream Guards carried out the first guard change since March 2020 when the tradition, which usually attracts large numbers of tourists, was stopped to prevent crowds gathering as part of measures to help curb the spread of COVID-19.
The Army band performed "Gold" by Spandau Ballet, one of a variety of melodies played in gratitude to Britain's successful Olympic competitors, among the songs blasted out by the army band to delight those watching.
The queen, however, was not present to witness the event since she is spending her summer holiday at her Scottish residence, Balmoral.
Last month, a similar ceremony at Windsor Castle, the queen's residence to the west of London, was resurrected.