Thousands in Berlin protest coronavirus measures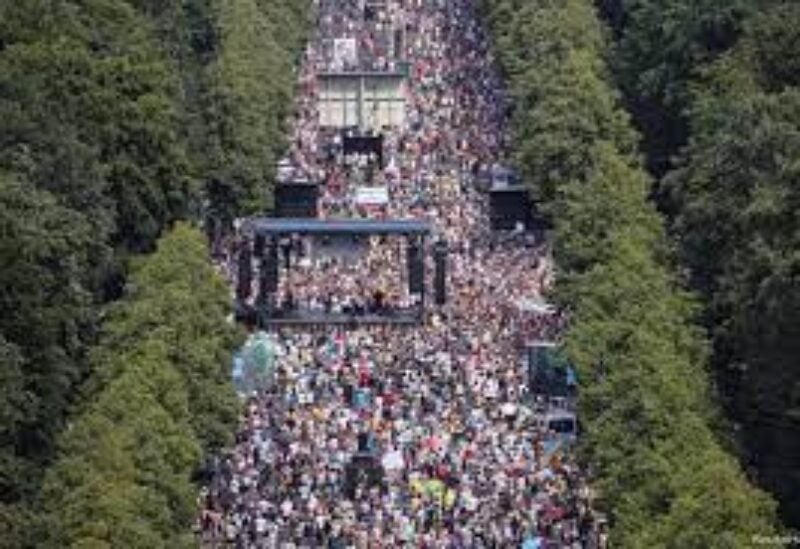 Thousands of people gathered in Berlin on Saturday to protest the government's anti-coronavirus efforts, despite many planned events being banned.
Police have canceled nine planned protests on Saturday, including one organized by the Stuttgart-based Querdenker organization, Germany's most visible anti-lockdown movement. On Saturday and Sunday, a judge determined that one demonstration, with a capacity of 500 people, may be held.
More than 2,000 police officers were stationed across the city to deal with individuals who defied the prohibitions and showed up nonetheless.
Meanwhile, a counter-protest called the "Love Train," complete with techno music, drew a large crowd of its own. Those demonstrators support government restrictions to slow the spread of the coronavirus.
The Saturday protests come amid debates in Germany about how and whether to impose restrictions for unvaccinated people, a question taking on more urgency as coronavirus case numbers rise.
Similar protests took place in Berlin in early August, which ended in clashes with police and hundreds of people detained.