Thousands of Niger junta supporters overwhelm call for civilian volunteers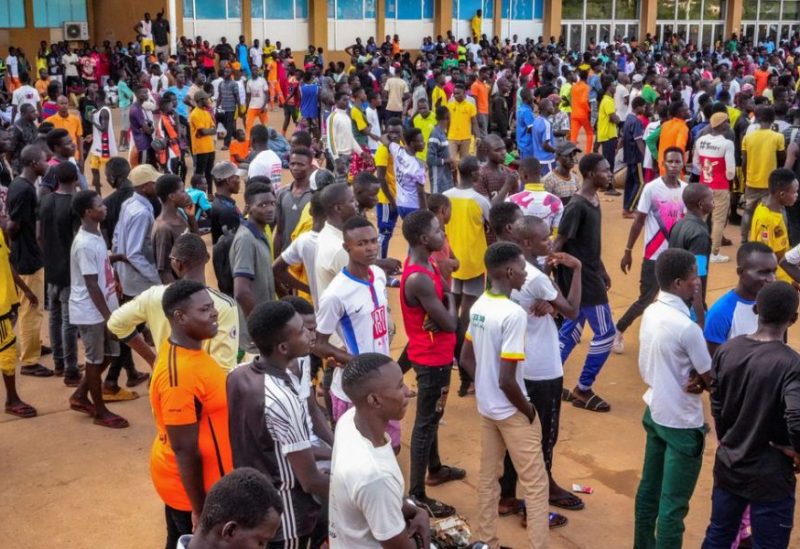 Supporters of Niger's junta were compelled to suspend a census of persons prepared to serve for non-military jobs in defense of a hypothetical intervention by West African countries on Saturday, claiming that the turnout was overwhelming.
Thousands of people, mostly young men, had gathered outside a stadium in the capital Niamey hours before the event's scheduled start time, demonstrating the junta's strong support in some quarters following the July 26 ouster of President Mohamed Bazoum.
"In all our calculations and our understandings, we never thought we could mobilize (this number of people)," said Younoussa Hima, co-organiser of the initiative dubbed "The Mobilisation of Young People for the Fatherland."
"So it is really difficult for us today to do this work. That is what made us halt this census," Hima said by the stadium after the crowds dispersed.
West Africa's main regional bloc, the Economic Community of West African States (ECOWAS), on Friday said it had agreed an undisclosed "D-Day" for a possible military intervention if diplomatic efforts fail – an escalation that could further destabilize a conflict-torn and impoverished region.
Organizers of the Niamey recruitment drive said they did not intend to sign up volunteers for the army, but rather to gather a list of people willing to lend their civilian skills in case ECOWAS attacks.
But many of those around the stadium appeared keen to fight.