Threats to Jewish life in Germany an outrage, says President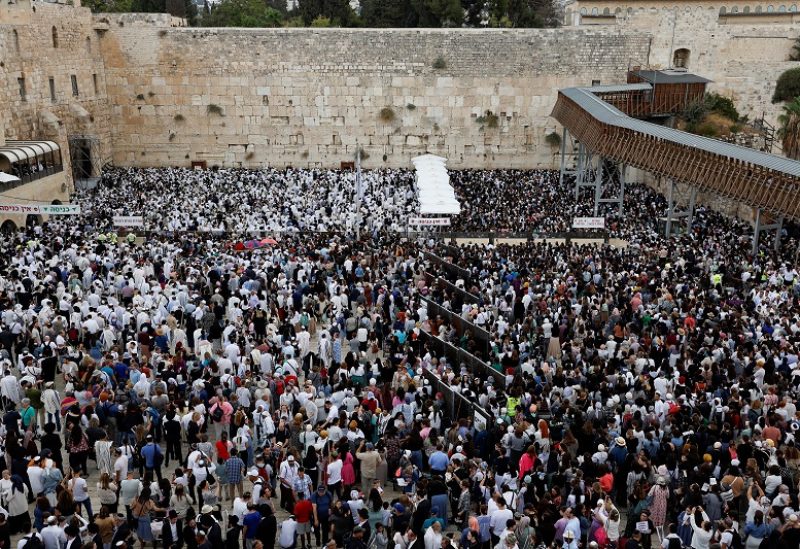 At a rally on Sunday, President Frank-Walter Steinmeier urged attendees to resist antisemitism, calling it outrageous that Germany's Jewish institutions needed increased security protection following Hamas's attack on Israel two weeks prior.
At a solidarity rally organized in Berlin by Germany's five major democratic parties, the Jewish community, trade unions, and employers' associations, Steinmeier stated that Germany had a special obligation to defend Jewish life in light of the Holocaust.
"Our democracy makes no distinction: regardless of origins, experience or religion, everyone who lives here must know Auschwitz and understand the responsibility that our country has because of it," he said.
Every attack against Jewish residents or institutions in Germany was an "outrage", Steinmeier added.
Since Hamas's deadly incursion and reprisal attacks by Israeli forces, Germany has witnessed a series of protests in support both of Israel and Gaza, at some of which antisemitic slogans were heard.
The country is home to some of Europe's largest Jewish and Palestinian communities.
Over the past two weeks, Stars of David have been daubed on some buildings and a petrol bomb was thrown at a synagogue in central Berlin. Some Jewish parents have stopped taking their children to school out of fears for their safety.