Three Palestinians killed by Israeli forces in West Bank — WAFA news agency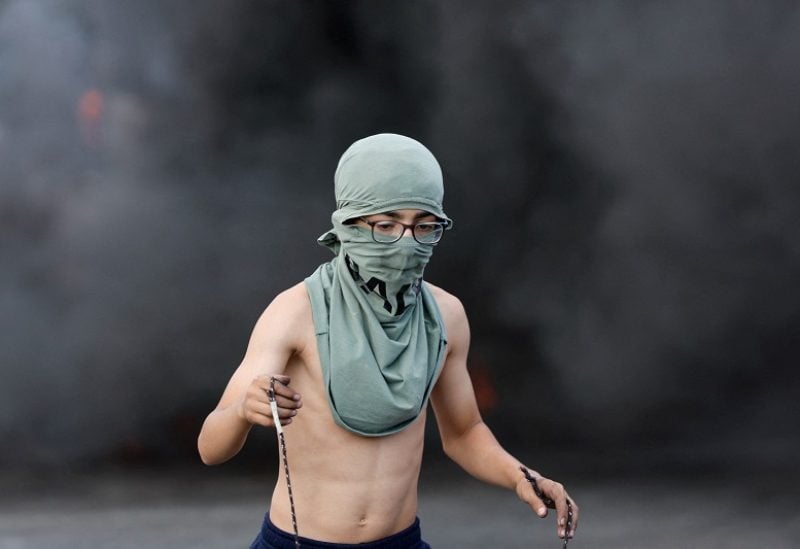 According to the Palestinian official news agency WAFA, Israeli forces were responsible for the deaths of three Palestinians, including two teenagers, in distinct incidents that occurred in the occupied West Bank on Thursday.
Israeli forces stormed the village of Budrus, west of Ramallah, shooting dead a young man, Gebriel Awad, and wounding another, WAFA said.
In other incidents, a 14-year-old was killed by a bullet wound in the head in a refugee camp south of Bethlehem and a 16-year-old succumbed to his wounds after being shot in the town of Tulkarm, the news agency added.
There was no immediate comment from Israel.
Dozens of Palestinians have been killed in the West Bank in the latest flare-up of Israeli-Palestinian violence.
Israel is preparing a ground assault in the Gaza Strip in response to a deadly attack by Palestinian militant group Hamas that killed at least 1,400 Israelis, mostly civilians, on Oct. 7.
Israeli forces have carried out their fiercest bombardment of Gaza in response, killing more than 3,000 Palestinians and imposing a total siege on the blockaded enclave that Hamas controls, fueling anger among Palestinians in the West Bank.
The West Bank is home to the Palestinian Authority (PA) which is dominated by Hamas rivals Fatah and 87-year-old Palestinian President Mahmoud Abbas.
It borders Jerusalem, which houses sites sacred to Muslims, Christians and Jews and is a flashpoint for internecine violence. Hamas announced its Oct. 7 attack in part as revenge for Israeli attacks on Muslim worshippers at the Al-Aqsa mosque in Jerusalem's old city.