Tornado kills 5 people in eastern China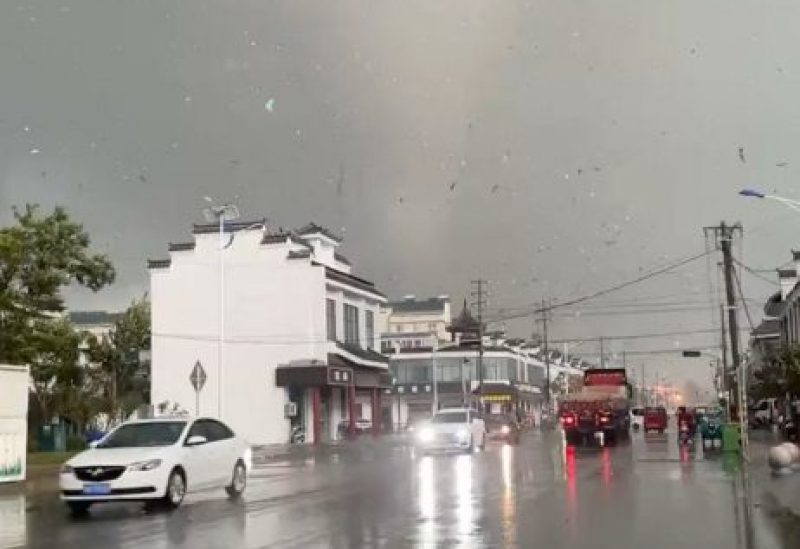 State media in China reported that a tornado in eastern China resulted in the tragic loss of five lives and left four others with serious injuries.
The tornado hit parts of Suqian city in Jiangsu province about 5:20 p.m. on Tuesday, state broadcaster CCTV said. It destroyed 137 homes and damaged crop land and pig farms.
Videos posted online showed cars that had been tossed about, including at least one flipped onto its side, and debris swirling in the air above a several-story-high building.
CCTV said that power and road service had been restored in the area.
Tornadoes are rare in China but have caused deaths in Jiangsu in recent years. One person in the province was killed in a tornado last year and four died in 2021. Another tornado killed eight people in the city of Wuhan the same day.