'Tough decisions', UK's Sunak cancels part of rail project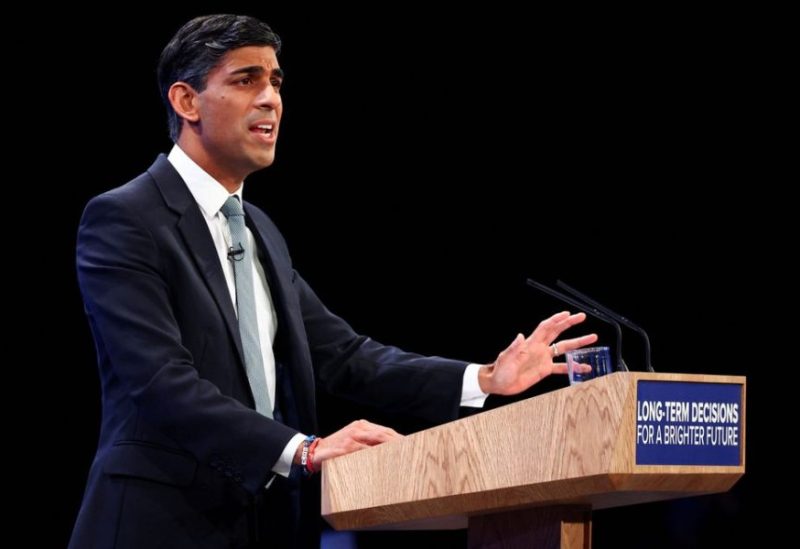 British Prime Minister Rishi Sunak cancelled part of a high-speed rail project on Wednesday, ending weeks of uncertainty and provoking anger in his Conservative Party as he sought to reinvent his premiership as one of tough decisions and action.
With the governing Conservatives badly lagging the opposition Labour Party in polls before an election expected next year, Sunak and his team say he is a politician willing to take long-term "tough decisions" to make people better off.
But his flagship "tough decision" to stop the construction of the HS2 high speed rail line to Manchester in his closing speech at the party's annual conference in that city drew widespread criticism.
Ending days of speculation over the second phase of the project, he told his party: "I'm ending this long-running saga. I am cancelling the rest of the HS2 project. And in its place we will reinvest every single penny – 36 billion pounds – in hundreds of new transport projects in the north and the midlands, across the country."
To applause from a packed conference hall, Sunak told those who first backed the project years ago that the circumstances in Britain had changed.
"Hs2 is the ultimate example of the old consensus," he said, pressing his message that he was the man to change what he described as 30 years of an inefficient "political status quo".
Businesses have invested heavily to start construction and some Conservatives, particularly a regional mayor and party favourite in central England, are big supporters of the scheme.