Tourism-starved Europe charts course for summer travel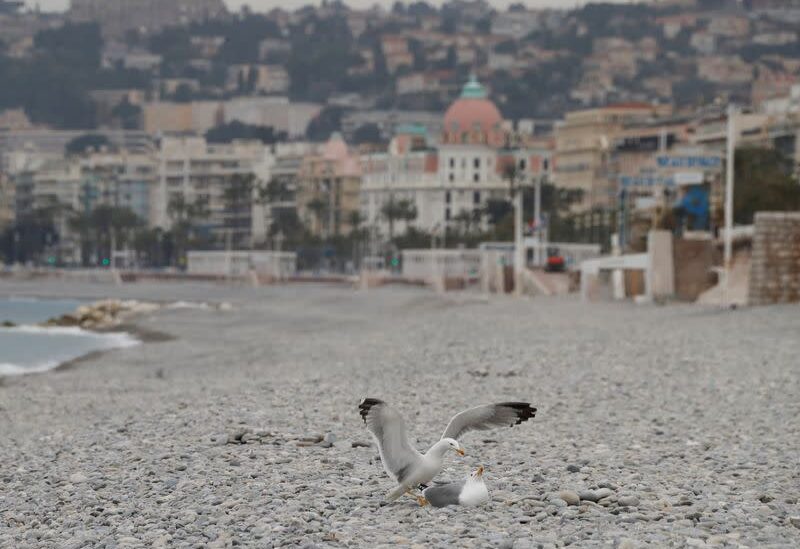 The European Union will uncover on Wednesday plans to reopen summer travel with a new COVID-19 pass intended to help revive the bloc's multi-billion tourism and leisure industries that have been pulverized by the global pandemic.
The proposed, EU-wide "green digital certificate" would collate information on inoculations, tests and coronavirus recovery to let travelers cross borders freely again after a year of curbs that have left beaches and famous landmarks deserted.
The 27-member EU's executive will also put forward an option to allow in outsiders with proof of vaccination, including those vaccinated with Russian, Chinese or other non-Western doses.
However, with the number of EU COVID-related deaths above 550,000 and less than a tenth of the population inoculated, countries including France, Belgium and Germany fear discrimination.
Others said tests or quarantine might still be necessary.
EU countries will be under pressure to agree a common position swiftly for their 450 million people. But the task is complicated by uncertainty over whether those vaccinated can still transmit the virus, a sluggish vaccine rollout and some public skepticism about the campaign.
"The EU has to prevent making the same mistakes it made at the start of the pandemic, to make sure we have a united approach, instead of 27 different ones," said Jeroen Lenaers, a Dutch EU lawmaker with the largest, center-right faction.