Train Carrying Hazardous Materials Crashes, Catches Fire in Iowa, Town Evacuated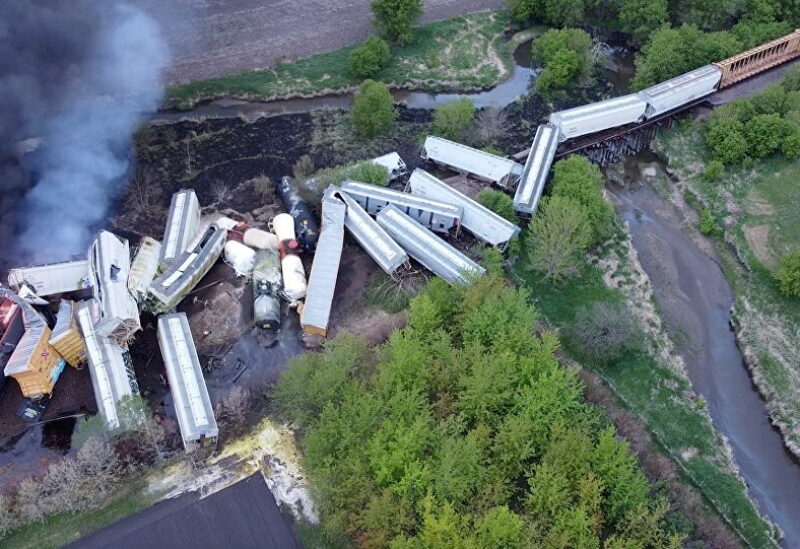 No injuries have been reported due to the accident and the crew is safe.
A train derailed and caught fire in the far northwest Iowa town of Sibley on Sunday afternoon.
A 5-mile radius area was evacuated due to worries about ammonium nitrate being transported by the train cars that had piled up after the crash and were engulfed in flames.
About 47 railcars came off the tracks during the incident, but the train crew was not injured, Robynn Tysver, a spokeswoman for Union Pacific, which operates the railroad, told the Associated Press.
According to her, the cause of the derailment is under investigation and the railroad is working with local authorities.
Witnesses reported a noticeable chemical smell in the air at around 5 pm, in addition to plumes of smoke rising above the piled train cars.