Train derailment causes massive fire in Ohio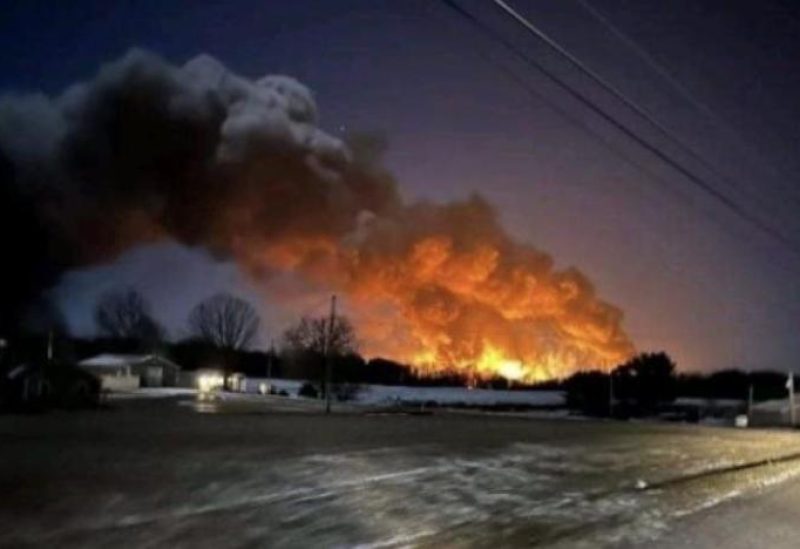 A train derailed near the border of Ohio and Pennsylvania on Friday night, causing a massive fire in the area, local media reported.
Multiple train cars can be seen on fire in images posted on social media from a town northwest of Pittsburgh. Smoke can be seen rising from the blaze and filling the atmosphere.
Emergency crews had been evacuating residents from their homes within a mile (1.6 km) of the fire, according to several media reports, Reuters reported.
It was not immediately clear if there were any casualties.
Norfolk Southern Corp (NSC.N) freight railroad was "coordinating closely with local first responders while mobilizing our own teams", a company spokesperson said in an emailed statement.