Trial lawyers in England and Wales vote to strike indefinitely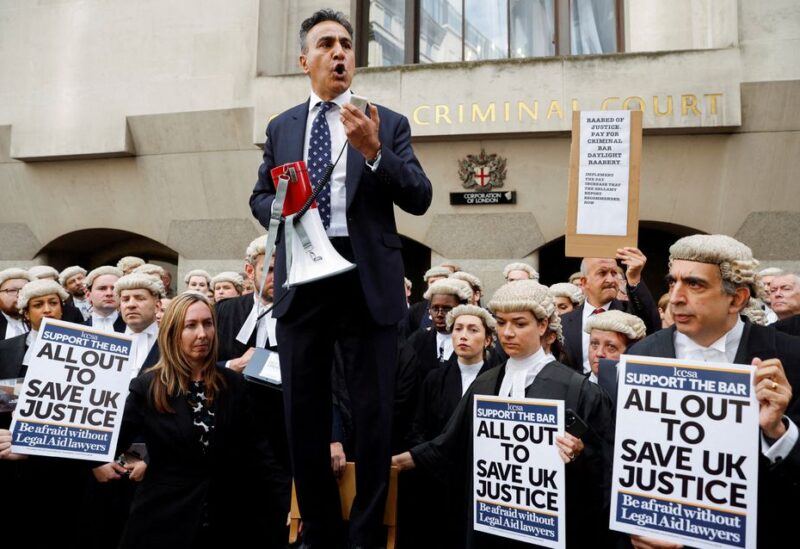 Lawyers participating in criminal trials in England and Wales have decided to strike indefinitely beginning next month in a disagreement over government funding, according to the Criminal Bar Association (CBA), risking major disruption to court proceedings.
For weeks, the barristers have been taking sporadic action, refusing to accept new cases or cover cases for colleagues who have overrun. According to the CBA, over 80% of voting members supported escalating the action.
They will move to an uninterrupted, indefinite walkout from Sept. 5, the day Boris Johnson's successor as prime minister is due to be announced. Previously scheduled strike action means the last working day for many will be Aug. 26, the union said.
Lawyers who represent clients in criminal court claim that real earnings have dropped 28% since 2006, with junior barristers earning a median salary of only 12,200 pounds ($14,412) in their first three years, forcing many to leave the profession.
The CBA seeks a 25% increase in legal aid fees, where government assistance helps pay for representation for people who cannot afford it. The government has proposed a 15% salary increase for barristers, but the CBA has stated that it would not be implemented until the end of 2023 at the earliest.